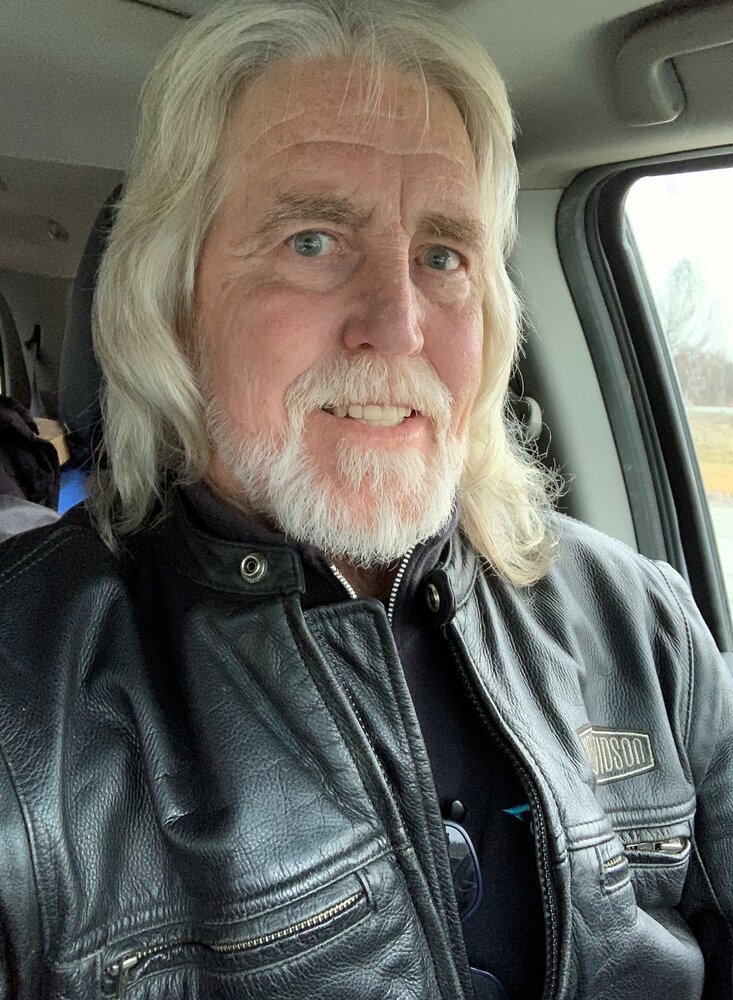 Obituary of Declan Andrew Glynn
Declan Andrew Glynn. (December 8, 1960 - August 10, 2022). Predeceased by his parents Leo and Anne, siblings Leona and Allen (Sharon DaCosta) and father-in-law Alvin Grose. Survived by his loving wife Debra Grose, mother-in-law Linda Grose, sister-in-law Dianna Grose, brother-in-law William Grose, sister-in-law Nancy Grose, nieces Alexa and Caliya (or Ali and Cali as he called them who were the joy of his life), stepmother Lesley Hunnisett and stepsisters Christy and Catherine Hunnisett.
Declan was many things to many people but regardless of the nature of the relationship, his charisma was clear. People were drawn to him and he was drawn to others. His booming deep baritone was unmistakable whether he was cheering on the Leafs or the Steelers, reading the newspaper aloud to anyone who would listen, playing with his nieces, commentating a spectacular fireworks display or sharing an anecdote. When Declan spoke, you couldn't help but listen. He told stories and tall tales - his Irish heritage shining through with his quick wit and keen observation.
The essence of Declan is layered and clear. He was loyal. He was proud. He was incredibly hard-working, kind and generous. He was creative and had a great sense of humour. He loved animals. Especially his Huskies Nikea and Angie and let's not forget his fist cat Woman. He was a nighthawk and dedicated Terry Fox Run participant. Regardless if he'd known you for days or decades, he left an impression on all lucky enough to have known him.
Declan took immense pride in his work - whatever that work was. He didn't understand mediocrity or giving up. He was determined and tenacious. If there was a problem - he could fix it. His attention to detail, vision, immense creativity and artistic qualities shone through as evidenced in his professional work over 30 years with Glass Showers and More and in the meticulously manicured lawn and solar light displays at the beloved farm in Marmora, Ontario. To say the farm was an important place to Declan is an understatement.
The farm, where he spent his summers as a boy and every possible minute as an adult was his paradise. From those childhood summers to adult weekends and getaways, this was where cherished memories were made and dreams were shared with family, dear life-long friends and for 38 years, with his soulmate Deb. It was here you would find Declan shirtless in his shorts and boots under the sun, rain or stars with a blazing fire surrounded by love, living his best life.
Funeral Livestream
To access the livestream, CLICK HERE and follow the prompt to enter your email address. You will immediately be sent a link in your email inbox (please check spam/trash folders if the link is not in your inbox). The link sent to your inbox will expire, so please sign up to access the livestream on the day of the service and keep the pre-ceremony page open until the stream begins. The service will be viewable after the livestream, as well. The livestream is set to start at 3:45pm, service begins at 4:00pm.
Visitation
2:00 pm - 4:00 pm
Thursday, August 18, 2022
Dixon-Garland Funeral Home
166 Main Street North
Markham, Ontario, Canada
Celebration of Life
4:00 pm
Thursday, August 18, 2022
Dixon - Garland Funeral Home
166 Main St. N.
Markham , Ontario, Canada
905-294-2030


Share Your Memory of
Declan