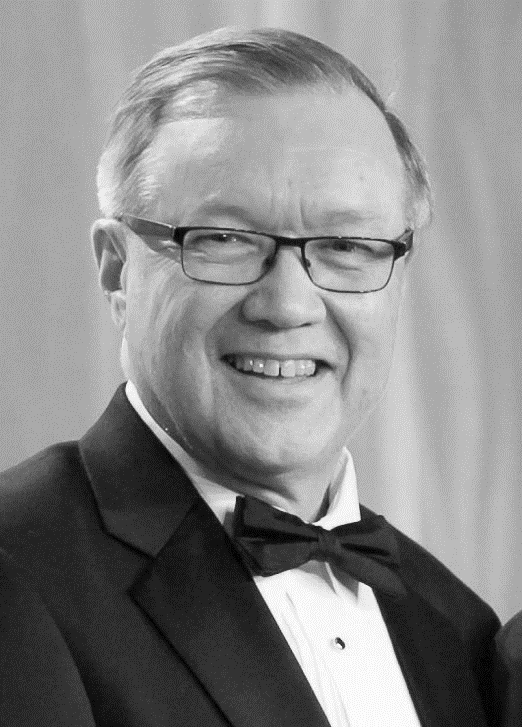 Obituary of Donald S. Bubar
Junior Mining Sector Mourns the Passing of Industry Pioneer, Visionary
Donald Stephen Bubar, long-time President and CEO of Avalon Advanced Materials Inc., passed away in his home on July 30th, 2023, at the age of 68 following the rapid progress of neurodegenerative diseases. Over his 46-year career, Don became known as a pioneer and visionary for his early recognition of the importance of developing critical mineral supply chains in western-aligned nations and for his advocacy for greater Indigenous participation in the mining industry.
Don is survived by his wife of 38 years, Marcia Mazurski; his two children Andrew Bubar (Ingrid Ng) of Guelph, Ontario and Peter Bubar currently residing in Toronto, Ontario; one sister, Carol Bubar (Richard Brown), of Red Deer, Alberta, and two grandchildren Maria and Charles.
Don was born on May 16, 1955, in Ormstown, Quebec. He was the eldest of two born to John Stephen Bubar and Margaret Helen Dickson. Don's early years were in Beaconsfield, Quebec, where his father was a lecturer at Macdonald College (McGill University). The family moved to Truro, Nova Scotia, in 1967 when Don's father accepted a teaching position at the Nova Scotia Agricultural College (Dalhousie University). Don developed an interest in rocks and minerals at an early age as his family cottage was in an area rich in fossils. He loved to search for fossils on the beach during the summers of his youth.
Don earned his Honours B.Sc. in geology from McGill University in 1977 and his applied M.Sc. in Mineral Exploration from Queen's University in 1981. The early years of his career were spent as a field geologist on projects across Canada including asbestos exploration for Minorex Ltd. in Newfoundland, one season with Getty Mines Ltd., and three years with Texasgulf Inc. in base and precious metals exploration in the Northwest Territories. During his time with Texasgulf, he was part of the team that discovered the Gondor zinc-silver-lead-copper massive sulphide deposit. In 1984, Don joined Aur Resources Inc. as the regional exploration manager based in Val d'Or, Quebec. Don was a part of the team that discovered the Louvicourt copper-zinc deposit in 1989, seen at the time as the largest deposit of its kind since Kidd Creek.
In 1994, Don started Avalon Ventures Ltd (now called Avalon Advanced Materials Inc.) as a junior mining company with several base metal and gold exploration projects. With the acquisition of the Separation Rapids lithium pegmatite project in early 1997, Don turned Avalon's focus towards rare metals and other non-traditional commodities. Over the years, Avalon acquired a diverse portfolio of assets in a variety of unusual and critical resources, including the acquisition of the Thor Lake Project (now called Nechalacho) in 2004. Recognizing its potential as a large and high-grade heavy rare-earth elements deposit, Avalon advanced the Nechalacho Project through permitting and agreements with local First Nations. An arrangement with Vital Metals Inc., saw Nechalacho become Canada's first rare earth elements mine in 2021 and the first mine in Canada to be entirely operated by a firm owned by a local First Nation.
Don understood the market opportunity and geopolitical importance of developing domestic supply chains of critical materials over 20 years ago, long before this became obvious to the rest of the mining industry and western governments. He spent many years passionately advocating for Canada and other western democracies to responsibly develop their own resource base. Following the collapse of the rare earths market in 2014 (which underscored China's control over the supply of rare earths and their willingness to use it as a tool for political gain) Don became even more determined to change the status quo. He was frequently invited to speak on these matters to government organizations in North America, Europe, and Asia including the US Senate and Canadian Parliament. His early and relentless advocacy helped lay the foundation for the recent development of critical minerals strategies in Canada and the US.
Don was also a tireless advocate of the need for the mining industry to modernize through his many years of involvement with the Prospectors and Developers Association of Canada (PDAC). He was instrumental in the establishment of PDAC's Indigenous Affairs Committee in 2004 serving as the inaugural chair. In 2019, he received the PDAC Distinguished Service Award.
Don strongly believed in the need to educate more people about Earth Sciences. He was a member of the Faculty of Science Advancement Board at McGill University, a director of the Canadian Museum of Nature Foundation and served on the board of directors of Mining Matters, a charitable organization devoted to educating all Canadians on the importance of the minerals industry to the Canadian economy. He was also a very early champion for meaningful First Nations participation in the resource sector. In 1998 Avalon signed a memorandum of understanding with Wabaseemoong Independent Nations for community development and economic participation on the Separation Rapids Project. Don's landmark accomplishment was the signing of a memorandum of understanding between the PDAC and the Assembly of First Nations in 2008, which paved the way for greater First Nations involvement in the Canadian mining sector as business leaders and partners.
In addition to his professional accomplishments, Don will be remembered for his love of family, his steadfast loyalty to friends over many decades, his lifetime interest in sports, his generous philanthropy, and his deep appreciation of nature. He will be dearly missed by many.
Friends and colleagues are welcome to attend the celebration of life at PJ O'Brien Irish Pub & Restaurant, (39 Colborne St, Toronto, ON M5E 1E3) on October 5th from 3-6pm. Donations in Don's memory can be made to Mining Matters or the Canadian Museum of Nature.


Share Your Memory of
Donald