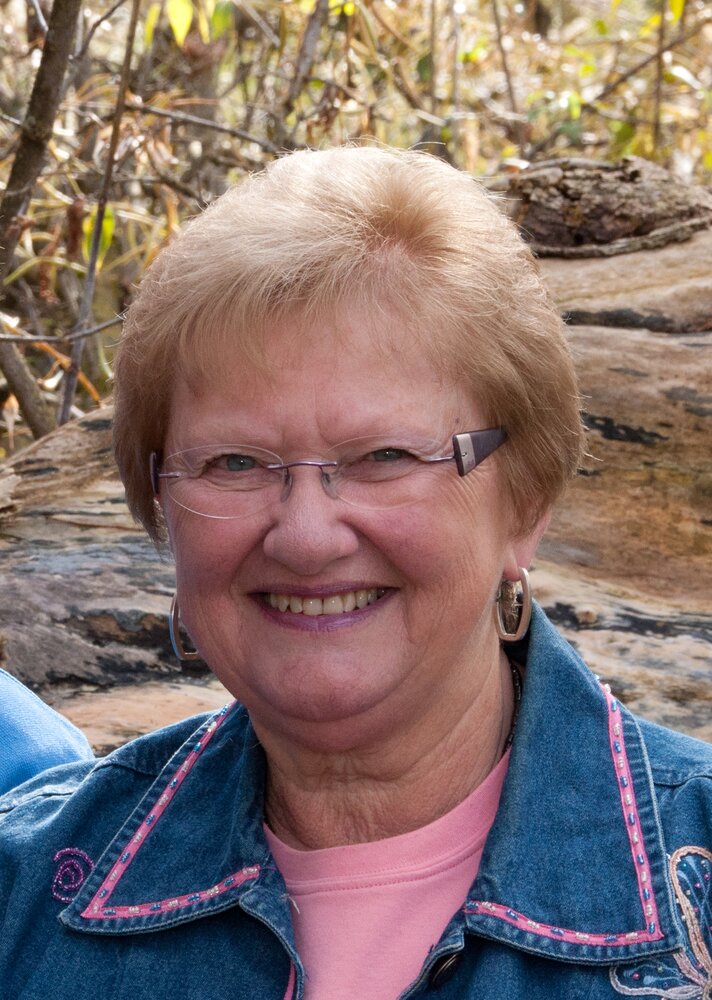 Obituary of Elva Joan Barkey
Elva was born on August 12, 1942 in Coburg Hospital in Ontario where her father Harold was a pastor at that time. Elva was the eldest daughter of Harold and Mary Kennedy (nee Lehman) and she had five siblings: Clifford (Pamela), Lois Burkholder (Howie), David (Beccy), Donna Boadway (Mike) and Faith. She is pre-deceased by her sister Lois and brother Clifford.
The family moved from Coburg after her father left the ministry and they resided with their Gramma and Grampa Lehman until they were able to find the house at 24 Wilson Street in Markham. Elva lived in the Wilson street house until she was married. Elva was raised in a strong Christian home where life was quite strict but loving. Elva accepted Jesus as her Saviour as a young girl and she was very active in Unionville Alliance church while growing up. She was very strong in her faith in God and that faith permeated everything she did in life.
Elva attended Franklin Street Public School and later Markham District High School. She was very active in sports and her studies were focused on business. She was best friends with Dianne Barkey (m. Gee) whom she chummed around with quite a bit. She was introduced to Dianne's brother Donald Barkey during a blind double date with Dianne and well the rest is history. Don and Elva dated for a short while after high school and then became engaged and married on September 7, 1963. They bought their first and only home at 80 Peter Street in Markham where they raised their children and ran a successful business for 56 years. Elva is pre-deceased by her husband Donald who passed away in November of 2020.
One of the things Elva said she wouldn't want to do is to look after the account books of a business and yet when she married Don, she took on the role of bookkeeper to help her husband's growing business. This was a job she had up until her health and memory began to fail. Elva loved sports and especially softball and played for many years on the Markham Softball team and later on the Markham Lob Ball team until a back injury kept her from continuing.
Elva & Don have three children: Sherrie, Scott and Shelley raising them faithfully in the truth of God. After Don and Elva married they became long time members of Markham Missionary Church. It was there that Elva took on many roles as leader of Pioneer Girls, choir member, Sunday school teacher and on the Sunshine Committee where she delivered flowers, meals and cards to those that were sick and unable to attend services. She was also very involved with Meals on Wheels for Markham shut-ins.
As their children grew every summer Elva & Don could be seen at Stayner Family Camp in their Green Apache trailer where they built very special memories together as a family. As a Mom who worked from home, Elva was very involved in her children's lives and she loved to laugh and joke around. She often had a smile on her face and loved being with her family and especially spending time with her grandchildren.
After semi retiring from business both Don and Elva would head to Florida for a month each spring until Elva's health would not allow for that any longer. As Elva's health declined Don took care of her at their home on 80 Peter Street until his health failed and he could no longer care for her. She became a resident of UnionVilla for the last three years of her life where Don visited her often until his death.
On Sunday February 13, 2022, Elva passed into the arms of Jesus where she is without pain and is in the full joy of being in God's presence.
Elva will be sadly missed by her three children Sherrie (Randy) Baker, Scott (Tracey) Barkey and Shelley (Gene) Bousquet and their grandchildren: Alyssa (Bradyn), Jordan, Jessalyn, Maleah, Emily, Nolan, Hayden, Taylor, Spencer, Zachary (Devin), Tucker, Jonas, Halle and great grandchild Eden.
"Our citizenship is in heaven, and from it we await a Savior, the Lord Jesus Christ."

Philippians 3:20
In lieu of flowers, donations may be made to Evergreen Christian Ministries.
Visitation for Mrs. Elva Barkey
1:00 pm - 2:00 pm
Thursday, February 24, 2022
Markham Missionary Church
5438 Major Mackenzie Drive E
Markham, Ontario, Canada
Please note, all visitors must wear a mask or face covering over their nose and mouth.
Memorial Service for Mrs. Elva Barkey
2:00 pm - 3:00 pm
Thursday, February 24, 2022
Markham Missionary Church
5438 Major Mackenzie Drive E
Markham, Ontario, Canada
Please note, all visitors must wear a mask or face covering over their nose and mouth.


Share Your Memory of
Elva