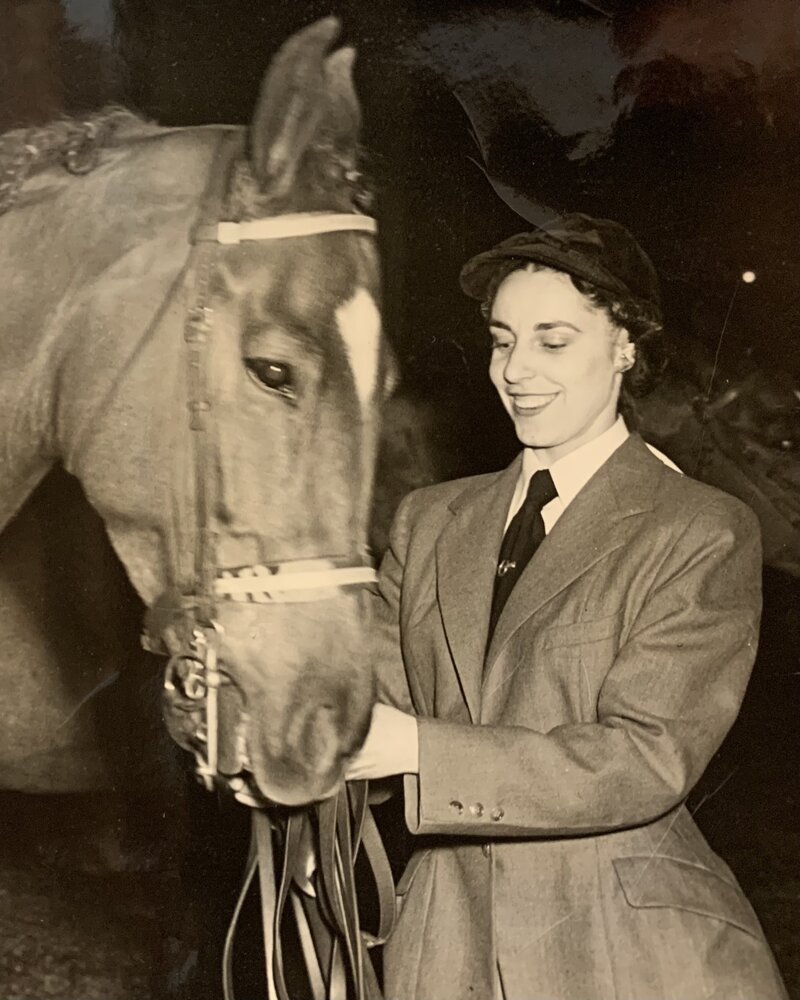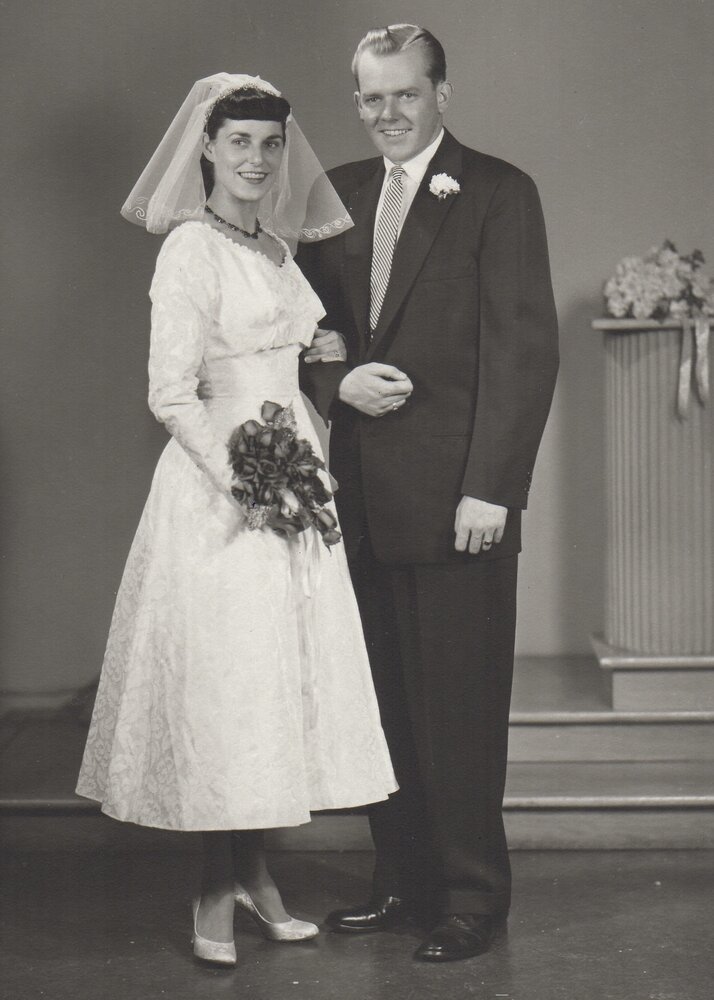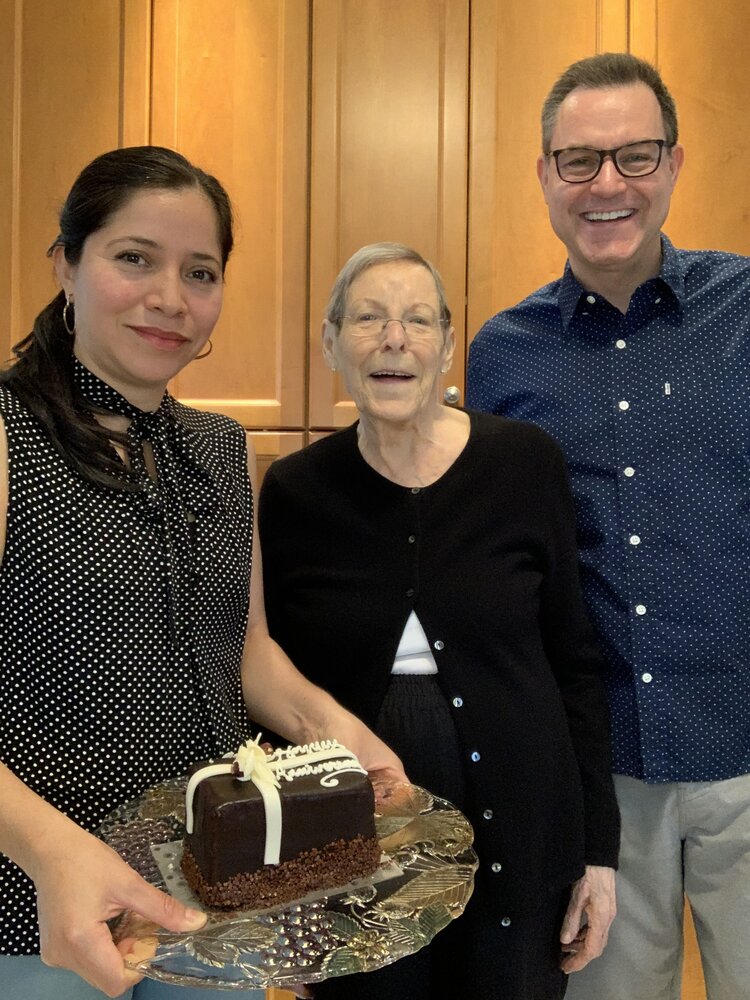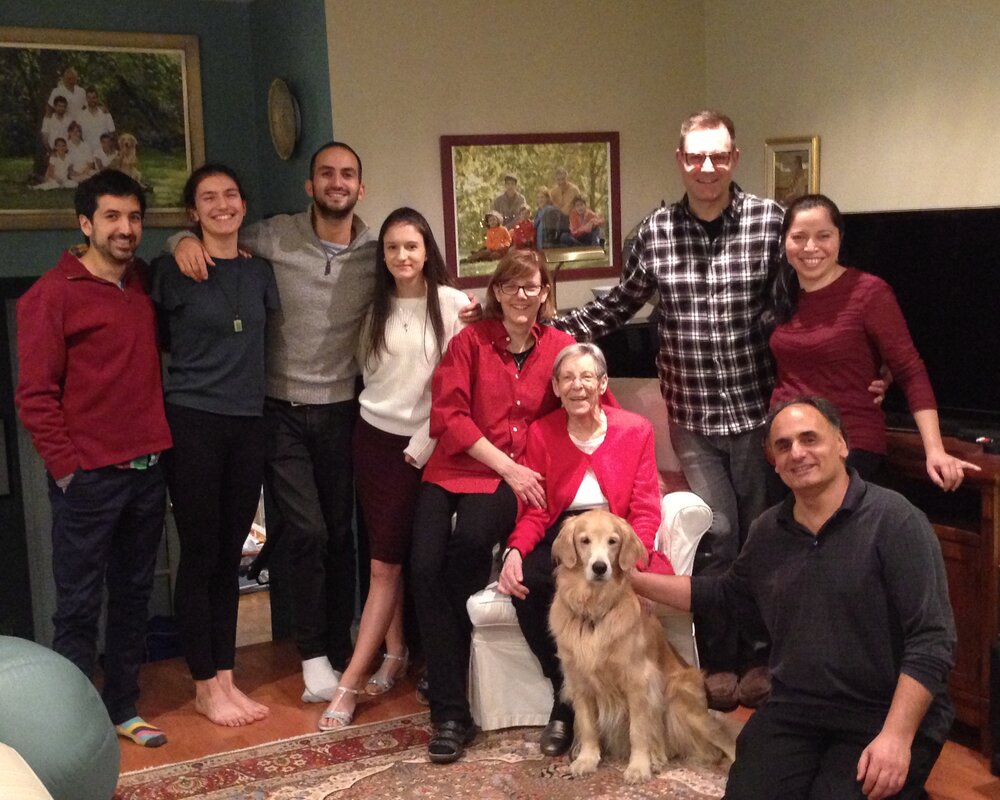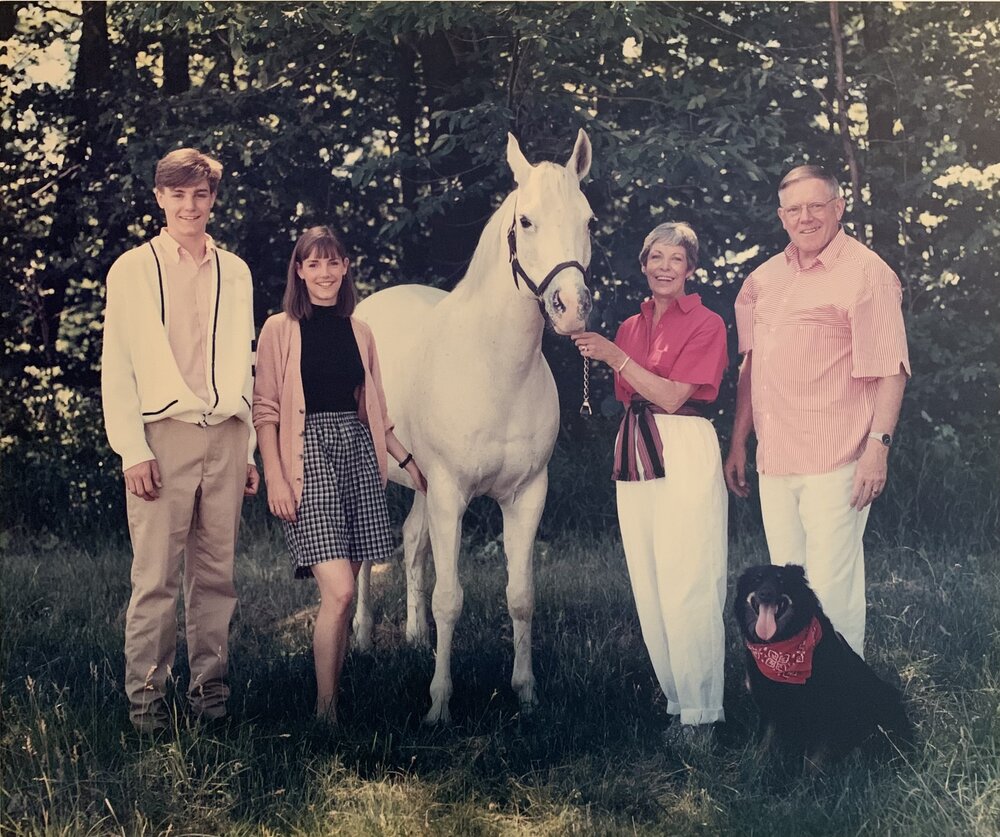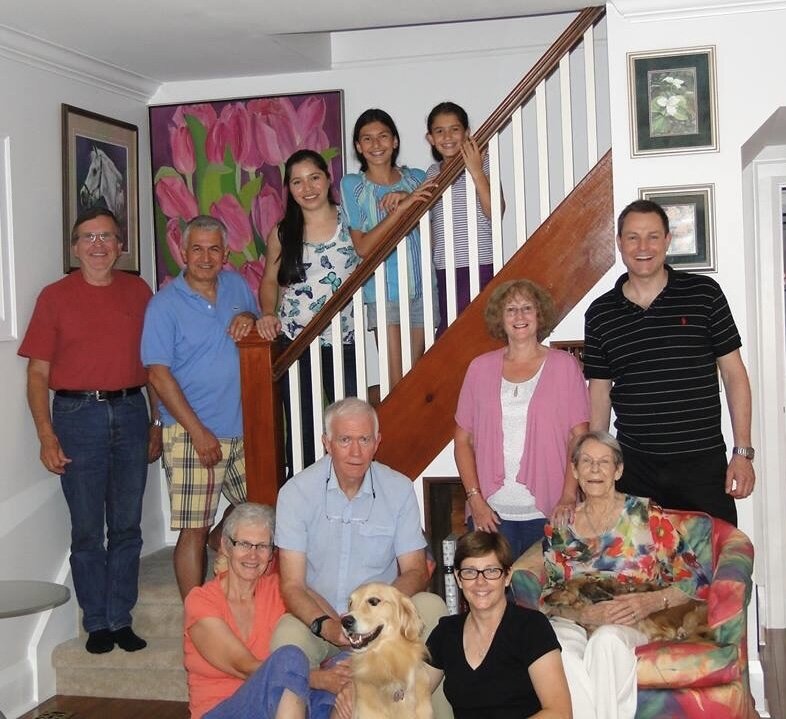 Obituary of Madeleine Estella Gronsdahl
On Dec.14, 2021, our beloved mother Madeleine Estella Gronsdahl (née Binch) passed away peacefully at Markham Stouffville Hospital a few weeks prior to her 91st birthday.
Born Jan. 5, 1931 on her beloved prairies in Saskatoon, Saskatchewan. Madeleine was put on a horse for the first time at the age of 5, and the die was cast. Her lifelong love affair with horses was ignited. With an innate ability to connect with animals, Madeleine would become an avid rider and instructor in the Saskatoon Pony Club; an accomplished equestrienne, winning accolades and championships across western Canada; and a working horsewoman, training and showing young horses for the region's biggest breeders (including the Duke of Windsor's own Canadian program), and driving cattle between local ranches and the rich pasturelands along the banks of the Saskatchewan River.
As a young woman, Madeleine continued to ride competitively while working as the Executive Secretary to the General Manager of the Saskatoon Hudson Bay store, and later as a prize-winning portrait photographer and photo retouch artist at Esquire Photography, where she honed her artist's eye for composition and detail. It was then that she began compiling the photo albums which would so richly document the many chapters of a life well lived.
Madeleine formed many of her closest friendships through her involvement with horses, including with Dan Warden, who introduced her to the love of her life, our dad Ken Gronsdahl. Marrying in 1956, they embarked upon a journey that would take them from Saskatoon to Boston, Toronto, Montreal, and back to Toronto, where they spent the rest of their life together raising their daughter Melissa Laurel Ghorashy (Née Gronsdahl) and son Jason Alfred Gronsdahl, accompanied by many much-loved rescue cats and dogs.
As a parent, Madeleine was passionate about education, and was instrumental in initiatives designed to bring school and parents together, foster open communication and inclusion, and build community. Whether it was championing a coffee group at Muirhead Road PS, where parents could meet the teachers and practice English, or working with other parents to start an experimental school called M.A.G.U., inspired by Jean Piaget's theories on child-centered learning, or volunteering at the Toronto Montessori School, Madeleine showed up for education.
She rekindled her love of horses at Leitchcroft Farms where both Melissa and Jason learned to ride, and where she would meet up with friends to ride through the fields and forest on our horse Rafeyn with our beloved dog Cricket by her side.
Following Kenneth's passing, she fulfilled their dream of moving to Victoria, BC, where she reconnected with childhood friends, made new ones, explored walking trails with her Dachshund Hansel in all four seasons, and became an active member of her new community.
She happily relocated to Swan Lake in Markham, On. several years later to enjoy being a hands-on grandmother to Melissa and husband Ardeshir's daughters Cecilia Joy Feri and Isabel Shadi Madeleine and their brothers Afsheen and Farzeen Ghorashy. She quickly built a new group of friends at Swan Lake where she delighted in bringing diverse groups together over food and conversation.
She later moved in with her son Jason and daughter in law Lorena in nearby Old Markham Village, where she enjoyed the remaining nine years of her life exactly as she wished: at home with the loving care and support of family.
She lived a long, rich, and fulfilling life, befriending and entertaining fascinating people, riding horses, loving pets, and always cherishing her network of family and dear friends.
In addition to her treasured roles as a wife and mother, some of the accomplishments Madeleine was most proud of were:
Alongside Kenneth in his role as Chairman of the Saskatoon Board of Trade, acting as official hosts to Her Majesty Queen Elizabeth II and the Duke of Edinburgh during their Royal Visit to Saskatoon in 1959.

Earning her PHT (Putting Husband Through) from Harvard University working as Secretary to the Dean of Students at the Business School, while Kenneth completed his MBA degree at the same institution.

With the help of her vet, and the support of our dad, rescuing countless abandoned cats and dogs, and finding loving families and forever homes for them. Supporting animal rescue organizations such as North Toronto Cat Rescue continued to be a priority for Madeleine.
She will be deeply missed and fondly remembered as a mother, grandmother, aunt, friend, and animal lover. In keeping with her longstanding wishes, cremation has already taken place, and in lieu of a Memorial Service, her family will hold a celebration of her life when conditions are more appropriate for a safe and joyful gathering of friends and loved ones. In lieu of flowers, please consider making a donation to Madeleine's charity of choice, North Toronto Cat Rescue.


Share Your Memory of
Madeleine