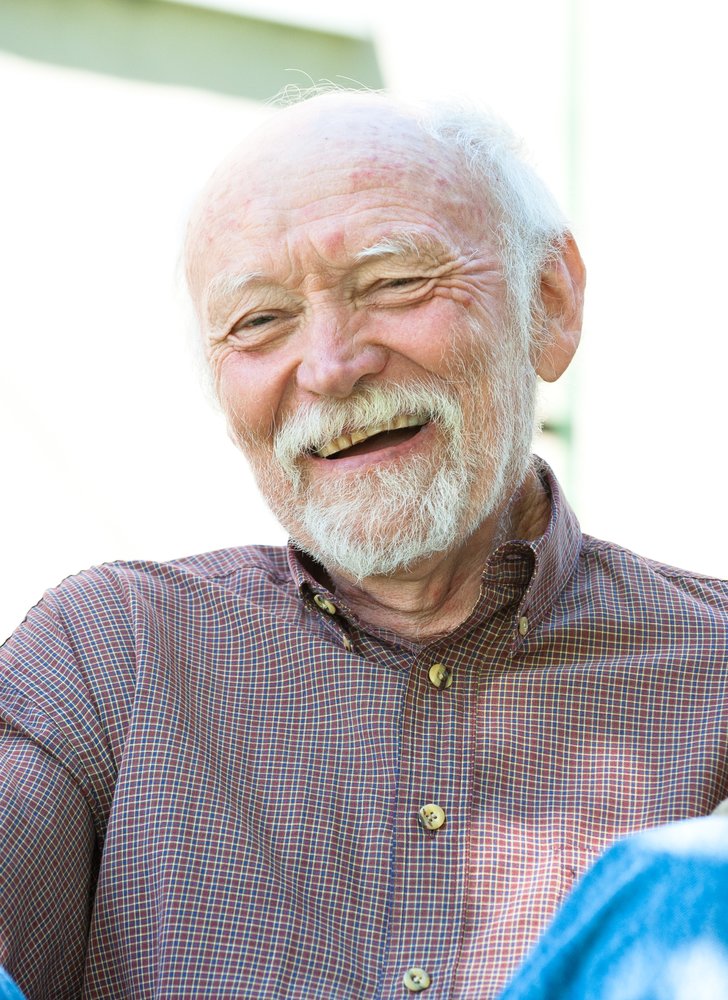 Obituary of Murray William Nash

Murray Nash passed away peacefully at home surrounded by family members on Sunday, August 15, 2021, at the at age of 70, following a three-and-a-half year journey with cancer. He is
survived by his loving wife Ellie (née Burkholder), brothers Ron (Marguerite), Scott (Heather) and brother-in-law Len (Jackie), mother-in-law Evelyn and Burkholder sisters-and-brothers-in-law Kris (Stan), Louise
(Dave), Betti (Greg), Marie, George (Nancy), Freda (Quinton), Chuck (Miranda), and children Julie, Laurena (Ben), and Joel, and many nieces and nephews. He was predeceased by parents Blake and Reta Nash, sister Lynn, sisters-in-law Vicki and Yvonne, nephew Rory, and father-in-law Leonard.

Murray was born on January 28, 1951, in Toronto, eldest child of Blake and Reta. Ron arrived soon after, followed a few years later by Scott, and then baby Lynn. Murray had a deep sense of responsibility and was industrious from a young age, taking on a bicycle paper route as a child.

Richvale Bible Chapel was a central part of Murray's family's life in the early years. Murray developed a life-long interest in Bible study there and contributed to musical life on his violin.

Blake encouraged Murray to spend summers working on his uncle's farm outside Orillia, leading to a love of farming and rural life. He followed his passion to the Agricultural College at the University of Guelph, where he met the love of his life, Ellie.

Ellie and Murray married in 1974, and shortly after were able to rent 200 acres at RR#2 Pickering- thanks to land expropriation for the yet-to-materialize Pickering Airport and servicing city- where they began farming. Here Murray's DIY handyman skills, encouraged from boyhood by his mom, were honed as he worked with aging farm equipment that needed regular repair. He saved a lot of money over the years by doing basic repairs and maintenance on his cars, tractors, the washing machine, the furnace, the toilet, and many small appliances.

In the late 1970s and early 1980s, Julie, Laurena, and Joel joined the family. Following some tough years in the hog industry, Murray and Ellie felt God's nudge to take on a 3-year agricultural assignment with Mennonite Central Committee in central Nigeria in 1986. In addition to developing Murray's tolerance for spicy food and meats like snake and bush rat, Murray and the family were impressed by the generosity and warmed by the welcome of their neighbours. Murray achieved medical notoriety when he survived Lassa fever just before the family's return in 1989. Their experiences would shape Murray and the family going forward.

Murray's work experiences after Nigeria included operating a feed mill in Whitevale, running a sweet corn operation at Homewood Farm market, and working as a mechanic at DT Power Sports and Lakeridge Country Equipment.

Murray's genuine interest in the wellbeing of each person he encountered led to many friendships and volunteer commitments. His trusty trailer was frequently used to help deliver furniture for marginally housed people and new Canadians. In spare time when he wasn't contributing as a Rouge Valley Mennonite Church trustee or befriending street-involved folks with Out of the Cold, hockey remained a passion, although Murray's aggressive approach earned him the nickname "Nash the Slash".

Murray's later working years were spent at Rouge River Farms, where his mechanical skills ensured complicated farming equipment could continue to operate through busy planting and harvesting seasons. Murray made friends with his Mexican coworkers and began taking Spanish lessons to help him communicate with them, organizing Spanish/English Bible studies with the help of New Life Church members.
Murray was diagnosed with prostate cancer with bony metastasis in April 2018. He enjoyed informing people that he was now "bad to the bone". Reduced stamina persuaded him to take up more sedentary hobbies during his chemotherapy, including volunteering at local "Repair Cafés" and woodworking. He was always eager to loan out tools or help friends and neighbours fix their small engines and appliances. In his final years relationships were Murray's priority, and he made efforts to facilitate reconciliation among family members and reconnected with many friends around the world from earlier days.

As his physical strength waned, Murray's strong faith continued to sustain him, and he delighted in receiving visitors up to the end of his life. With the help of family and caregivers, he was able to fulfill his wish to die at home on the farm where he lived for over 46 years. In lieu of flowers, donations can be made to the following:
Mennonite Central Committee

Sanctuary Toronto

A charitable organization of your choice
To view the Graveside Burial for Murray please click here
To view the Memorial Service for Murray please click here
Visitation
3:00 pm - 5:00 pm
Thursday, August 19, 2021
Dixon - Garland Funeral Home
166 Main St. N.
Markham , Ontario, Canada
905-294-2030
Visitation
7:00 pm - 9:00 pm
Thursday, August 19, 2021
Dixon - Garland Funeral Home
166 Main St. N.
Markham , Ontario, Canada
905-294-2030
Interment
Private family interment will took place on Thursday, August 19, 2021 at 1 p.m. at Cedar Grove Cemetery. To view the Graveside Service please copy the link into your search bar. https://www.youtube.com/watch?v=MKAsSYPPcpo&ab_channel=JulieKArmes
Memorial Church Service
Private family memorial service took place on Friday, August 20, 2021 at 11 a.m. at Rouge Valley Mennonite Church. To view the service please copy the link into your search bar https://www.youtube.com/watch?v=r7s2JgowiT4&ab_channel=JulieKArmes


Share Your Memory of
Murray