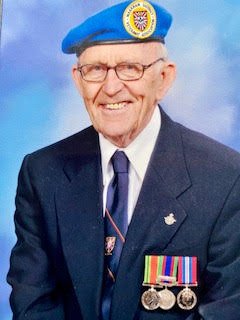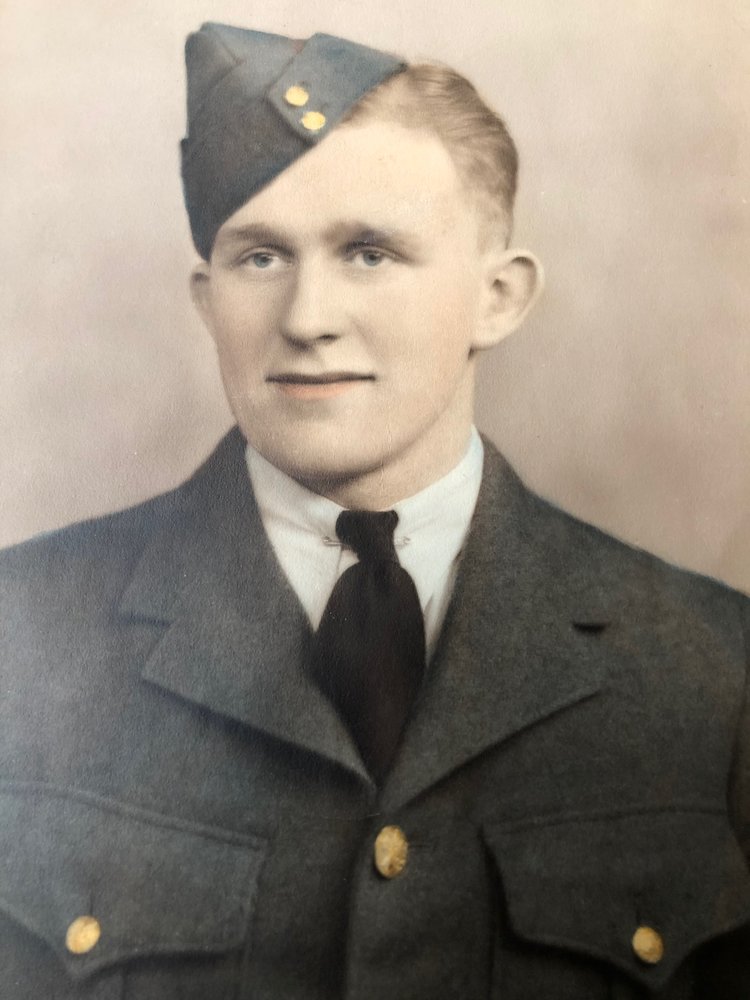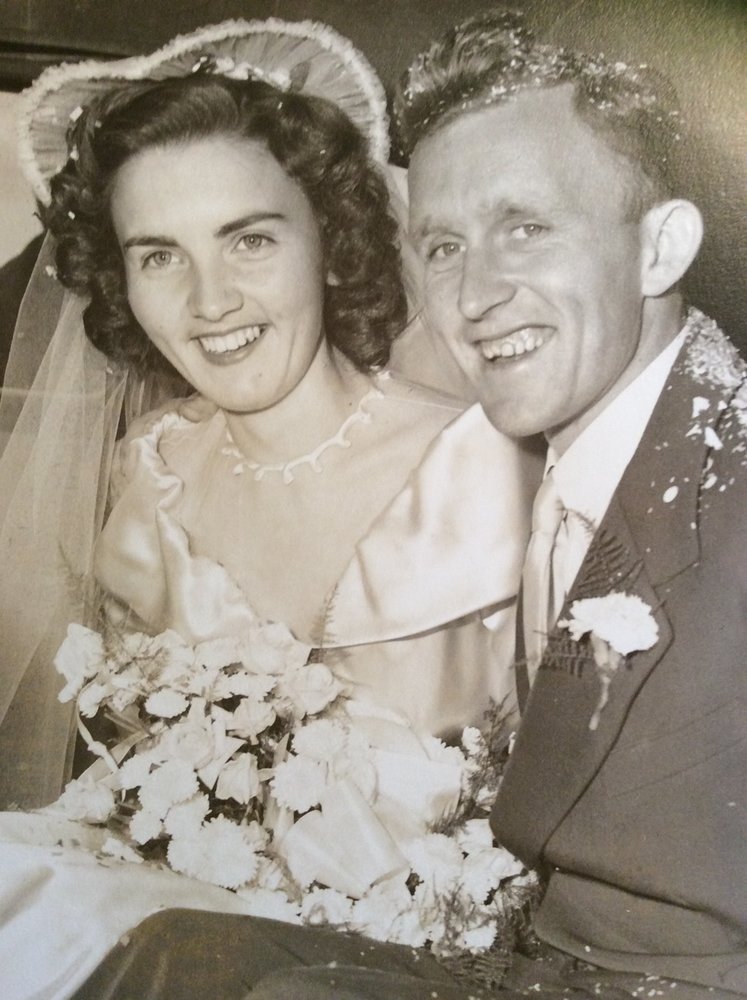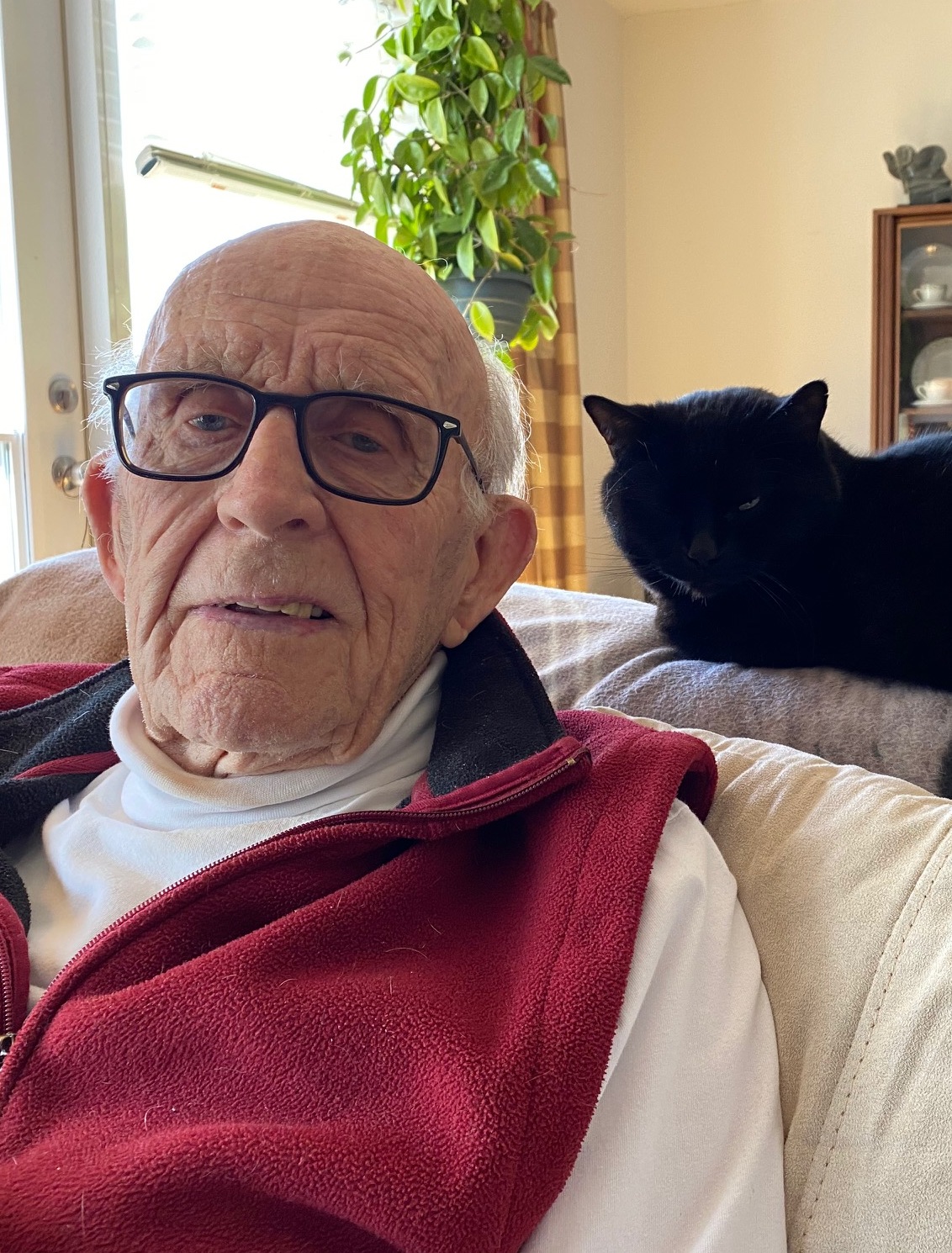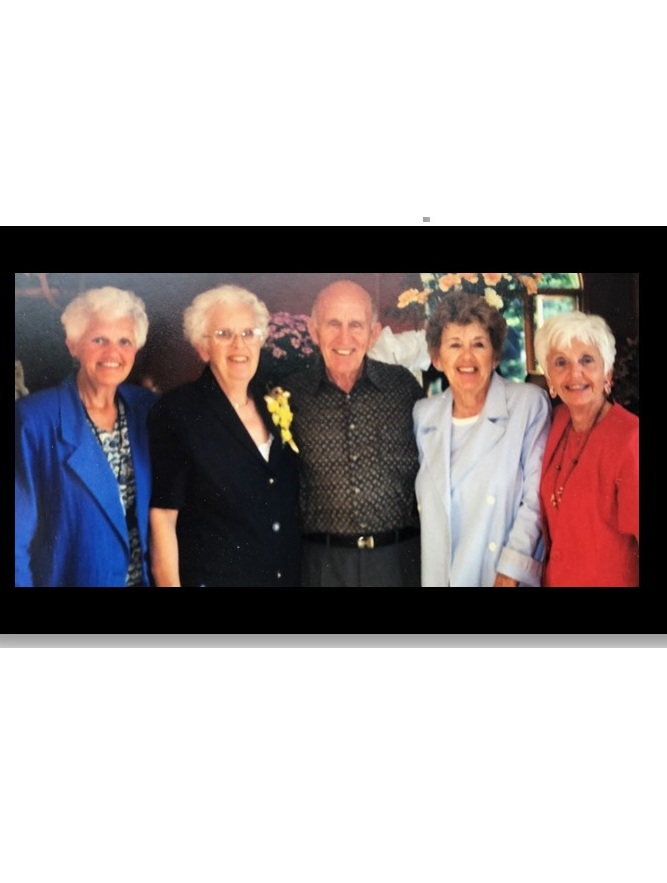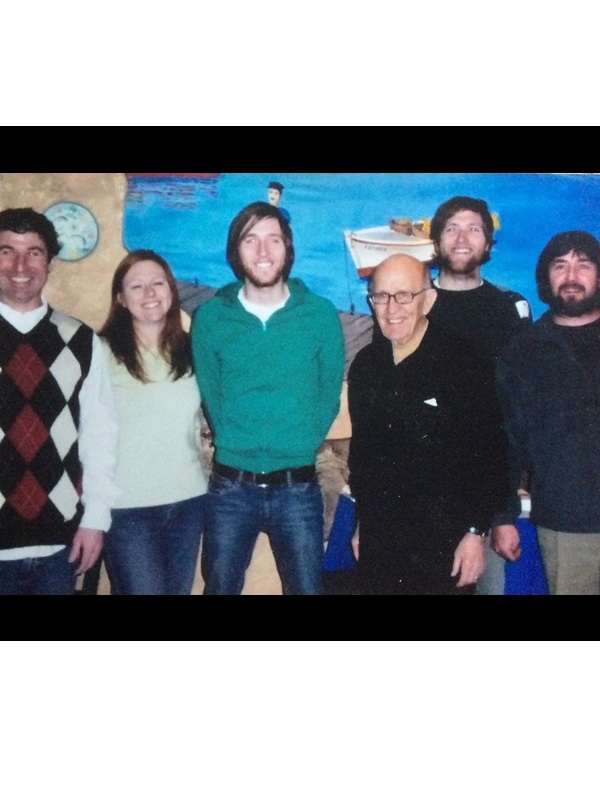 Obituary of William Donald Rattle
WILLIAM DONALD RATTLE
1925-2021

Dad passed away in his sleep in the early hours on March 26 2021 in Sunnybrook Veterans Centre, after living a full and wonderful life.
He was born to James Rattle and Jessie Milroy on January 7 1925, and grew up in Milliken, Ontario. He joined the Royal Canadian Airforce at the age of 18 where he spent two years in England serving during the Second World War as part of a ground crew in the 4th Bomber Command. Being colour blind, he was prevented from learning to fly, so he worked on repairing or rebuilding Avro Lancaster airplanes that returned after bombing raids.

Upon his return to Canada he met and married our mother, Winnifred Isobel Couperthwaite. They settled in Milliken where they built a house and soon thereafter had three daughters, Anne, Jane and Nancy (Doug McGhie).

After Mom passed away in 1965, Dad spent his spare time building a cottage at Four Mile Lake, where he spent many happy summers with family and friends. While working as a Building Inspector for the Town of Markham he relocated to Markham. Being naturally social, he built a network of many good friends over his lifetime. It was not unusual to be out with Dad and run into somebody he knew.

After retiring, and never one to sit still, Dad spent his time becoming more involved with the Unionville Veterans Association, and later the Markham District Veterans Association. He joined the Markham Lions Club and in 2012 was honoured by the Government of Ontario for volunteer work. He also spent time volunteering with the Canadian Cancer Society and the Markham Food Bank. Dad was awarded a Queen's Diamond Jubilee pin for his military and volunteer service.

Dad lived on his own in his apartment at the Village Squire Apartments on Main St. Markham for the last ten years. Our family is grateful to the wonderful residents of this building who were so kind to our father and contributed to his well-being and enjoyment of living there. Dad enjoyed walking to T & T Bakery and Cafe every morning to meet with life-long friends over coffee. He always enjoyed participating in the events at the Markham Seniors Activity Centre and always spoke highly of the friends he made there. Years before, when he stopped driving, many of these friends always made sure that he had a ride to and from various events, and our family thanks you for that.

Dad was predeceased by his parents, and his four wonderful sisters, Dorothy Patterson (Jim), Marion Barber (Ted), Jean Patrick (Pat) and Rheta Stansbury (Jack) and great granddaughter Emily Timmins. Known affectionately as Pop, he leaves behind his grandchildren, Matthew Timmins (Darlene), Brandon Timmins (Christen), Kate LoPresti (Anthony), Craig Gordon (Jean) and Adam Gordon (Oliver). Great Grandfather to Victoria, Evelyn, Nicholas, Hunter, Bowie and Rhys.

Dad had the good fortune to marry into the Couperthwaite clan, and he remained close to his in-laws all of his life. Along with the Rattle family, the entire Couperthwaite family was supportive of Dad and us, especially after the passing of our mother, and he always enjoyed any time spent with them.

The family wishes to thank Charlene Hamilton, owner of Lillie Victoria Senior Helpers, and his care companions, Ximena, Mertie and Sydney for their excellent care our father. Our sincere thanks to Veterans Affairs for all their support.
We will really miss our father, but we are happy knowing that he had a good life until the end. Sadly, we are unable to give Dad the funeral he deserves at this time, due to pandemic restrictions. Arrangements have been entrusted to Dixon- Garland Funeral Home and cremation has taken place. If desired, donations can be made to Sunnybrook Veteran Centre or Highway of Heroes Tree Campaign.


Share Your Memory of
William