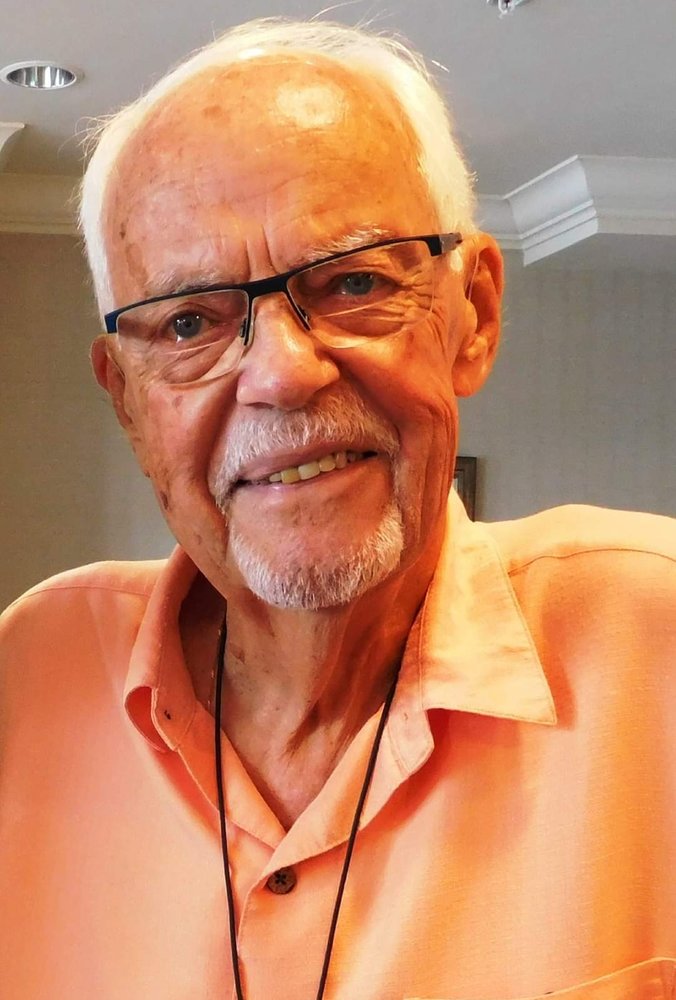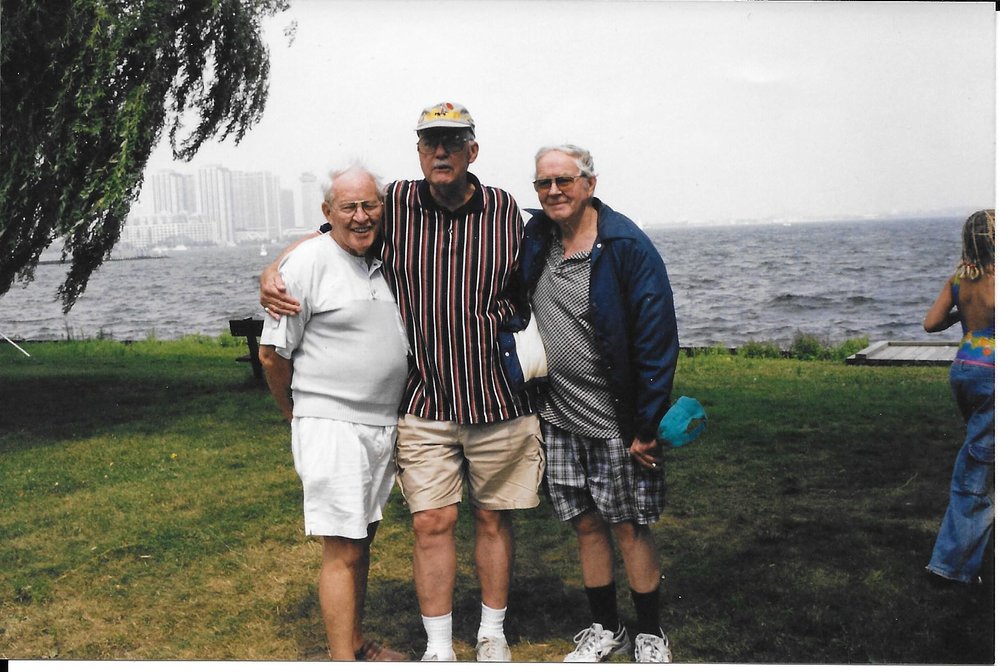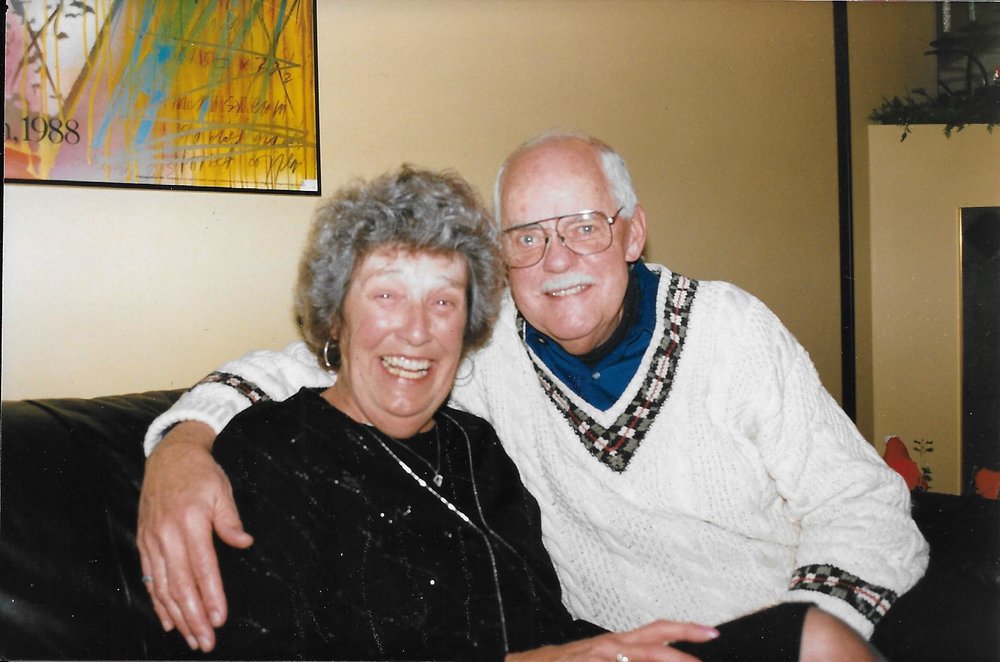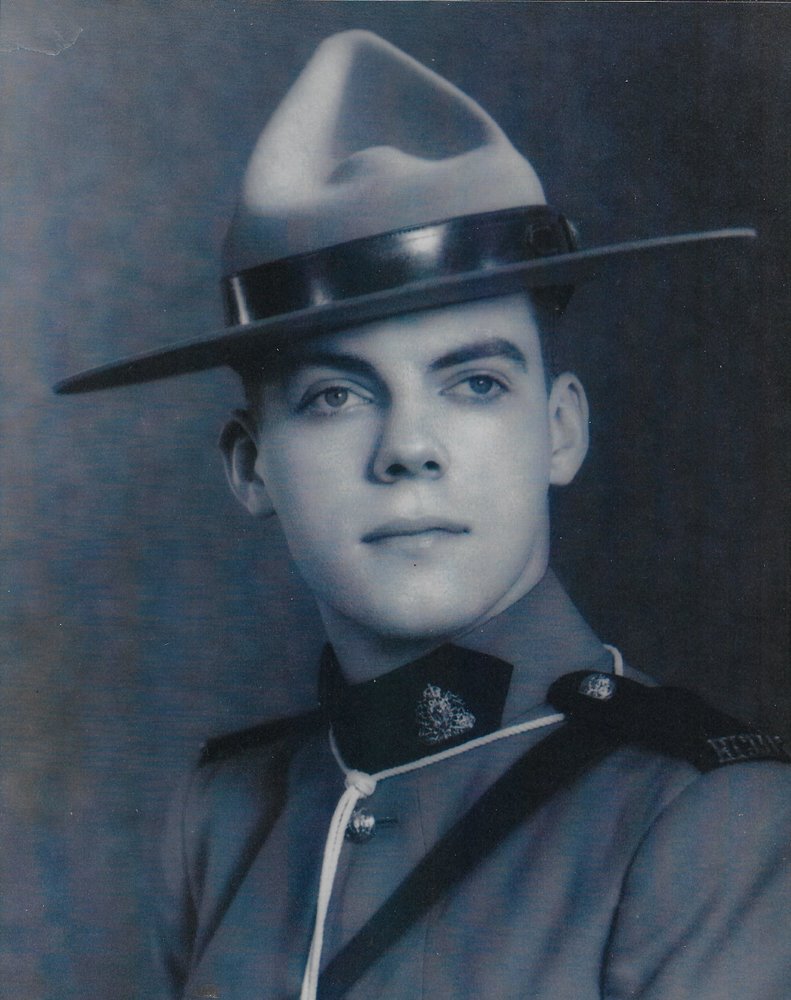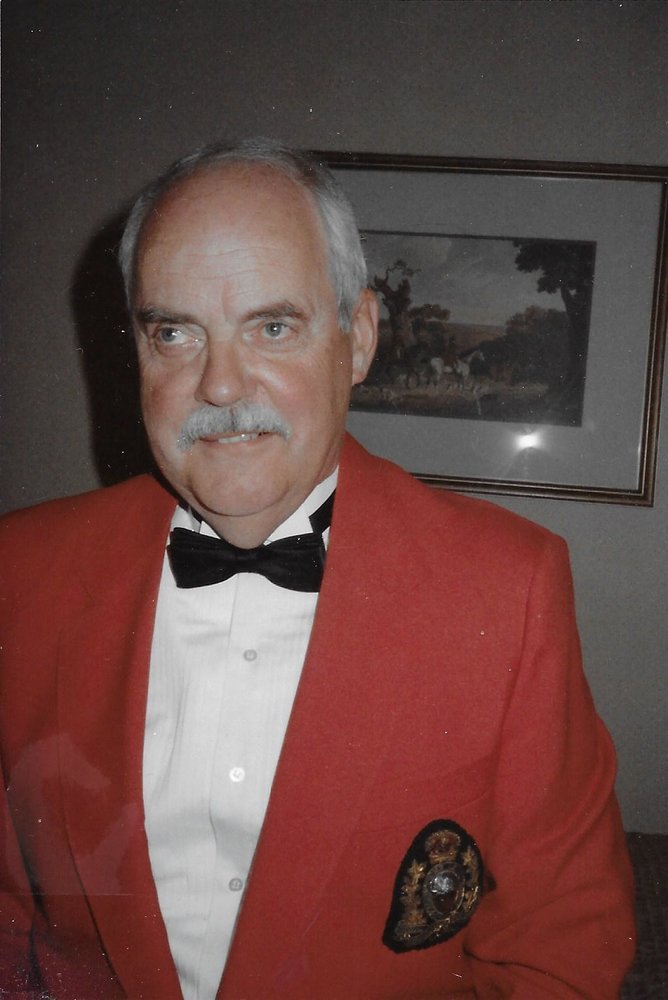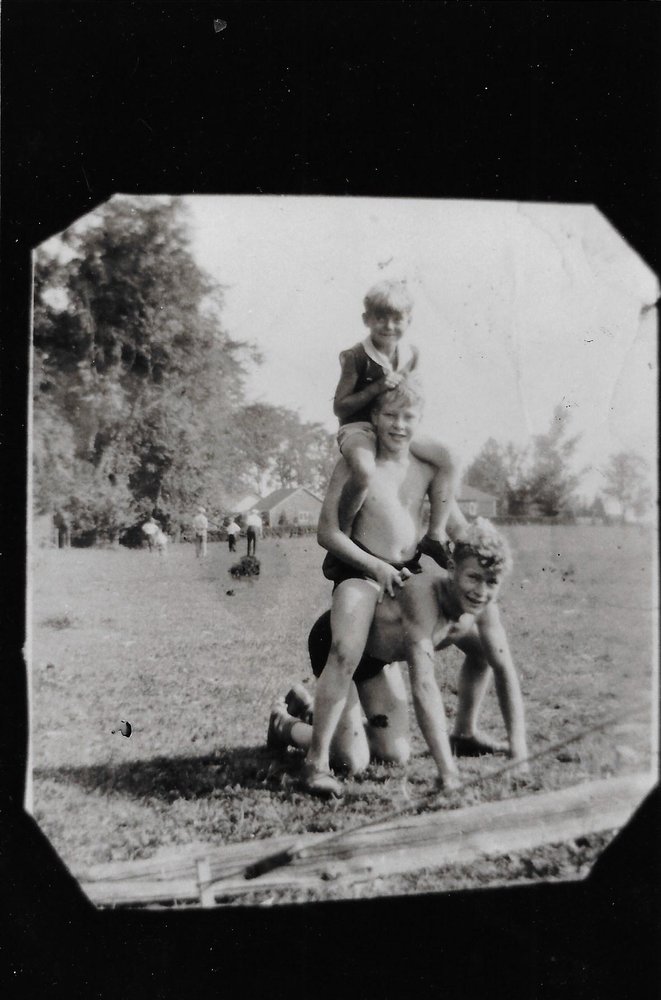 Obituary of Phillip Lawrence Grossmith
Born in Toronto on August 5, 1930 Phillip was the fourth child of H.W. Grossmith (deceased) and Margaret Grossmith (deceased), husband to Noreen Dinah - nee Moore (deceased), father of William Edward Keith and Gayle June (deceased 1998), and grandfather of Samantha Alexandra Grossmith , Eric Phillip Bodourian and Sarah Moses, and brother of Geoffrey Grossmith (deceased), Frederick Grossmith (deceased) and Margaret Chown (deceased).
Phillip attended Central Technical School in Toronto (1944-49) and married Noreen Dinah Moore of Toronto in Buffalo NY in 1949.
After applying with the Toronto Police, The OPP and the RCMP, Phillip received letters from all three on the same day and chose the RCMP. After training at the RCMP Academy in Ottawa, he was posted to Regina and remained there for the duration of his service (1949-1954).
During Phillip's business career he joined Kellogg's Canada in London Ontario as an Account Executive and quickly rose to the position of National Sales Manager (1954-1968). Then, after a two-year stint at Coca-Cola Canada in London Ontario as Account Executive (1968-1969), he worked at NSI Marketing as Senior Account Executive (1969-1977) managing merchandise and travel incentive programs. Following that Phillip assumed the position of Vice President of Marketing at GH Wood in Toronto (1978-1981). Phillip was also an Account Director for Carlson Marketing. (1989-1991)
Phil became an independent contractor for American Express Canada where he was instrumental in developing their "Be My Guest" program which allowed him to utilize his years of marketing experience and multitude of contacts to help make that program a tremendous success (1982-1989).
Beginning retirement he became a Director for the RCMP Veterans Association, Toronto Division (1991-2017). And in 1997 Phillip started Cumberland Associates and set up a website, The Mountie Store, which offered RCMP memorabilia. As a result, he provided mail order services and travelled with the RCMP Musical Ride whenever it toured Ontario. This endeavour provided donations of $500k from the sale of memorabilia to various charities and the Veterans Association (1997-2017).
As well as the Veterans Association, he was also a member of The Professional Association of Canadian Sales Executives (Lifetime Member), The Rotary Club of Markham (1976-1978) and The Kinsman Club of West Hill (1963-1964).
Somehow he managed to find time to obtain his private pilot's licence. He enjoyed several years of flying out of Markham Airport. And, he also took a woodworking course and enjoyed making several pieces of furniture for his family and friends.
Phillip was an extremely proud Canadian and his favourite pastime was travelling behind the wheel throughout the country with Noreen. There was hardly a nook or cranny in the country that he hadn't been to.
After Noreen's passing, Phillip was fortunate to meet, fall in love and spend his last four years with Dianne Coyle. Phillip also remained close to family members, Pascal Bodourian, Marina Shepaksov, niece Nancy Grossmith and his good friends, Debi and Don Waite and Brian and Ann Mackenzie. They will all miss him dearly.
The funeral will take place on Saturday February 6th and internment to follow alongside Noreen and Gayle at Elmwood Cemetery in Markham. Unfortunately, due to existing protocols, we are unable have any visitors to either locations. Perhaps you could take pause for a minute or two on that day to recall a fond memory or two and send him some love. In lieu of flowers, please send donations in his name to Markham Stouffville Hospital. Their wonderful staff provided excellent care for Gayle, Noreen and Phil.

Hi Ho Grossmith!


Share Your Memory of
Phillip