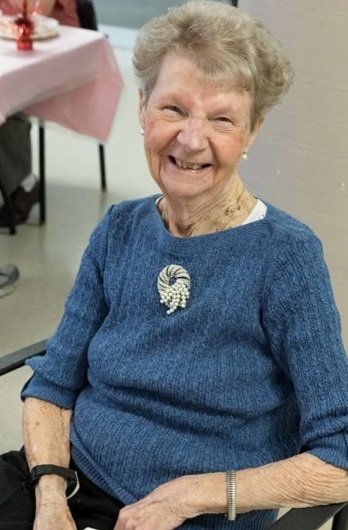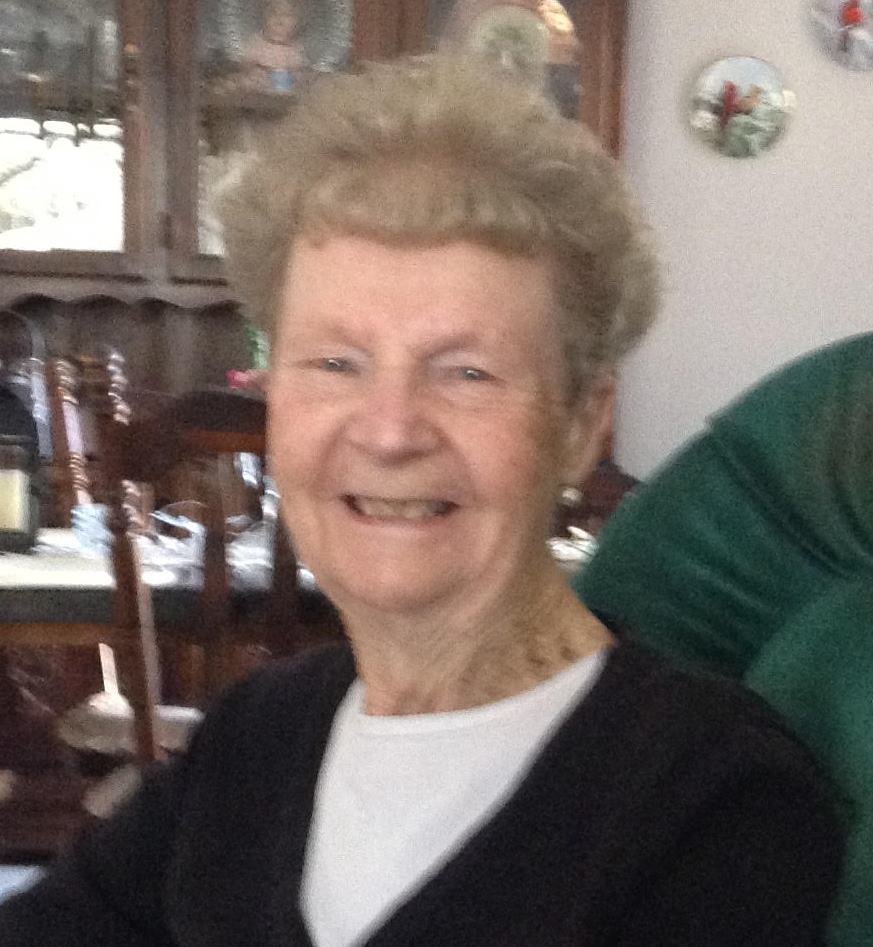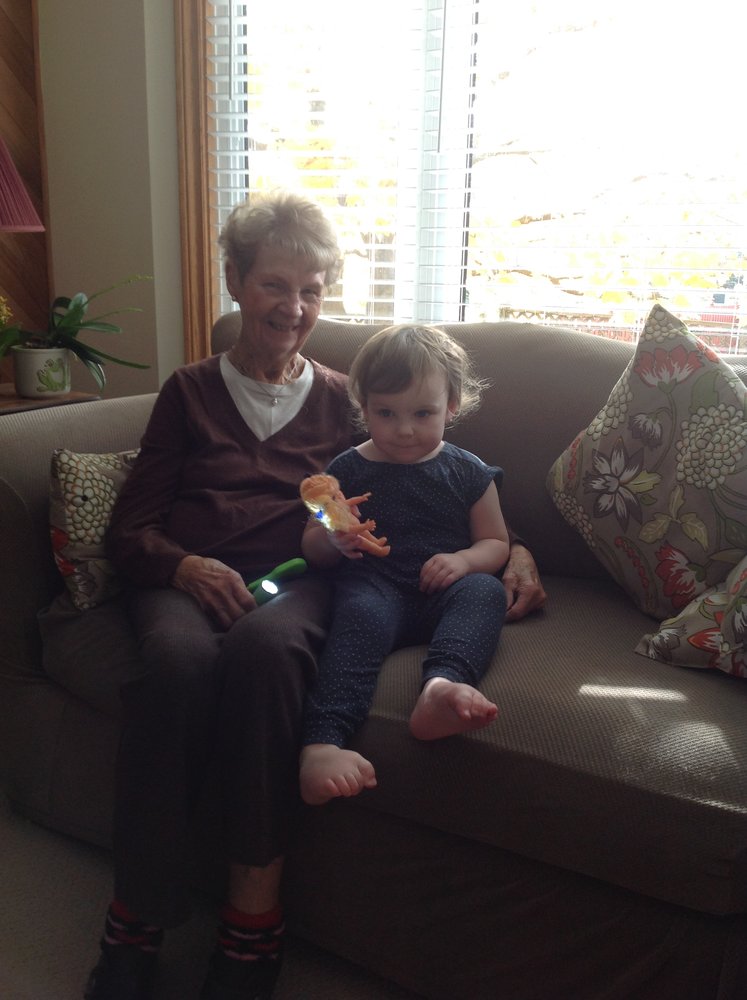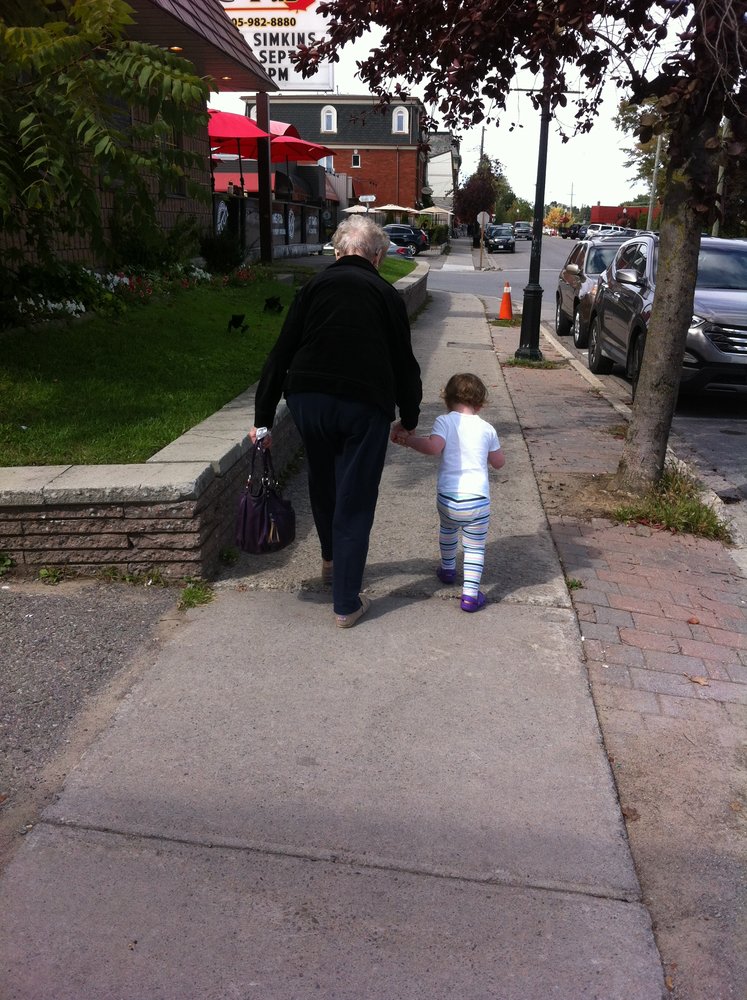 Obituary of Nellie Doreen Dunn
Nellie Doreen Dunn (nee Forrest) passed peacefully at Markham-Stouffville Hospital on the morning of October 21st, 2020 in her 95th year. Known as Nell, by all those who loved her, she was preceded by her loving husband Cecil, sisters Edie and Florrie, and brother Bob. She is survived by her daughter Nancy and son John, her three grandchildren Kara, Holly and Michael, and six great-grandchildren — all of whom she came to know and who affectionately called her 'Old Grandma'.
Nell was born on May 12, 1926 in Toronto. She worked in her younger years as an optometrist's assistant and secretary, a role she would later reprise while working for her brother at his practice in Scarborough. Nell grew up in the East End of Toronto and lived in the city until she met and then married her husband, Cec.
In the early 50s, Nell and Cec bought a small home on an acre of property on Kennedy Road, an area known as Hagerman's Corners, between Milliken Mills and Unionville, now the City of Markham. Into the 70s, both Nell and Cec became well known around Markham as the owners of Mark 7 Smoke & Gift on Highway 7. In the late 80s, Nell and Cec would sell their property on Kennedy Road and move to a home in the Milne Dam Conservation Park neighbourhood in Markham. This home is where they would host many more parties — large and small, enjoy numerous family gatherings and holidays, regularly care for and spend time with their grandkids, enjoy their retirement together collaborating on woodworking and art projects, working around the garage, yard and in the gardens — until Cec's passing in 1998, and was the home where both would ultimately live out their final years.
Both, Nell and Cec, were very social and active in the Markham community — tending bar at the Vet's Hall, Crosby Arena or even Markham Theatre with their daughter Nancy, playing on curling and bowling leagues, and taking a very active role at the OAIA Markham Seniors Activity Centre — which they referred to as The Club.
Over the more than 30 years she spent involved at the centre, Nell served on the Board of Directors, left her lasting mark as designer — decorating many of the rooms, worked the travel desk, helped in the library, wrote the News & Views on her computer, and supported many events and functions through coordinating, selling tickets, cooking, serving or bartending, and by always attending.
Though most notably, Nell was the longtime Convenor of the OAIA Snooker League. She spent much of her time coordinating the schedules, teams, rosters, tournaments, and worked to procure and outfit the snooker room with new billiard tables, lighting, cues and racks. Her dedication and longtime stewardship of the snooker room saw the club create the Nell Dunn Championship Award in her honour.
It was hard to go anywhere in Markham with Nell and not run into several people she knew. While she enjoyed an active social life — lunching at T&T on Main Street, playing cards or attending an evening event at the Vet's Hall, and all the many activities and friends she enjoyed at the Club, Nell was also known as a great hostess. She hosted many parties — including her granddaughter's wedding, dinners, and family holidays at her home — where it was always Happy Hour, and she could be found with her signature drink in her hand.
Nell was vibrant and fierce. She worked hard at the things she loved, and lived a long and full life. She knew both hard times and good, but remained resilient through it all. She lived on her own and in her home until breaking her femur in late 2019. While she fought to recover and was able to walk again, her advanced age and the impacts of the isolation due to COVID, would in the end prove to be too much, and it was just simply time. A life well spent, well lived, and well loved — vodka over ice with a splash of water — "Don't kill it!" Gone, but never forgotten, matriarch, mother, grandmother, marvel, the incomparable — Nell Dunn.
The family would like to thank Mayor Frank Scarpitti and the City of Markham for the lovely flowers and condolences.
Share Your Memory of
Nellie