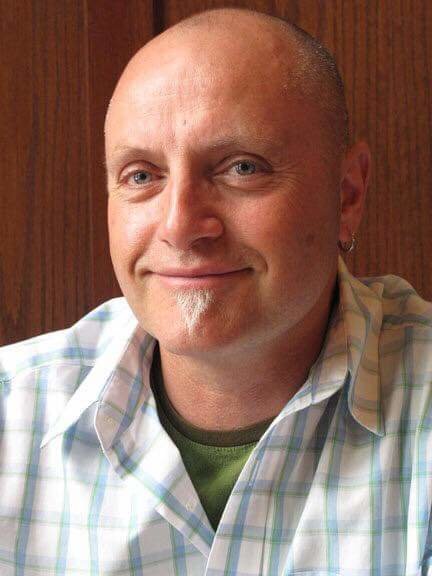 Obituary of Rob Scott
On the evening of Monday February 24th Rob Scott, loving husband and father passed away at the age of 62.
Born in London, Ontario and raised in Don Mills, Rob attended Humber College's jazz program. Following that, he quite by accident stumbled across a new profession resulting in a 30-year-long career representing artists in the commercial illustration and design world.
Although Rob chose not to focus on music for his livelihood he never lost his love for it. In recent years he started playing in various swing bands in the GTA. Beyond his involvement in these groups Rob also got immense pleasure in giving back. When he and his wife moved to Markham to raise their two sons he volunteered his services to coach music students at the local high school.
A true people person, Rob loved to meet new people and was forever increasing his circle of friends. He had a natural affinity for making those around him feel important and loved. We will miss his blue eyes, infectious laugh, and easy going manner.
Preceded in death by his parents Robert and Lois Scott and his sister Heather (Gary).
Survived by his beloved wife, Larkin, sons Kieran and Declan, his sister Cathleen, nephews Philippe (Lisa and Ellie) and Chase (Sabrina) and nieces Sarah (Dallas, Zoey and Austin) and Sidney.
Mourned by sister-in-law Victoria (Sandy), brother-in-law Paul (Briony), his aunts, uncles, cousins and friends.
Visitation will take place on March 6th from 6-9pm at Dixon-Garland Funeral Home (166 Main St North, Markham, ON). A memorial service will occur on March 7th at 11am, followed by a reception.
In lieu of flowers donations can be made to Pancreatic Cancer Canada.

To view the online obituaries, please visit thestar.com or theglobeandmail.com
Visitation
6:00 pm - 9:00 pm
Friday, March 6, 2020
Dixon-Garland Funeral Home
166 Main Street North
Markham, Ontario, Canada
Memorial Service
11:00 am - 12:00 pm
Saturday, March 7, 2020
Dixon - Garland Funeral Home
166 Main St. N.
Markham , Ontario, Canada
905-294-2030
Reception
Dixon - Garland Funeral Home
166 Main St. N.
Markham , Ontario, Canada
905-294-2030
Following the memorial service, on the lower level of the funeral home