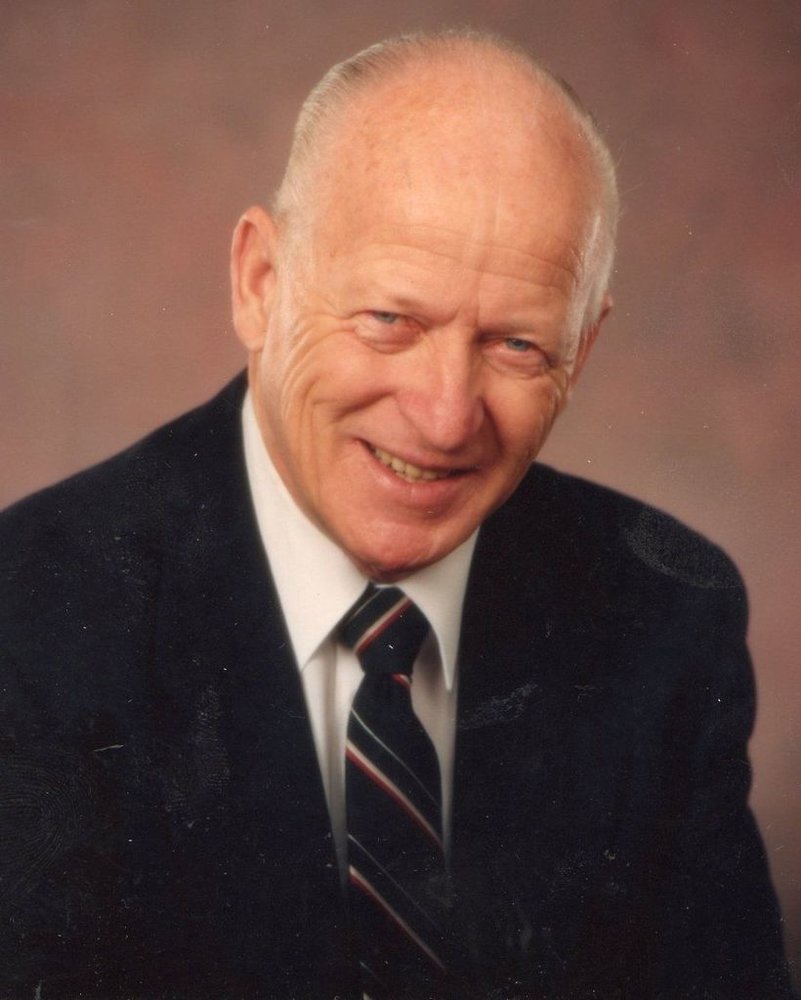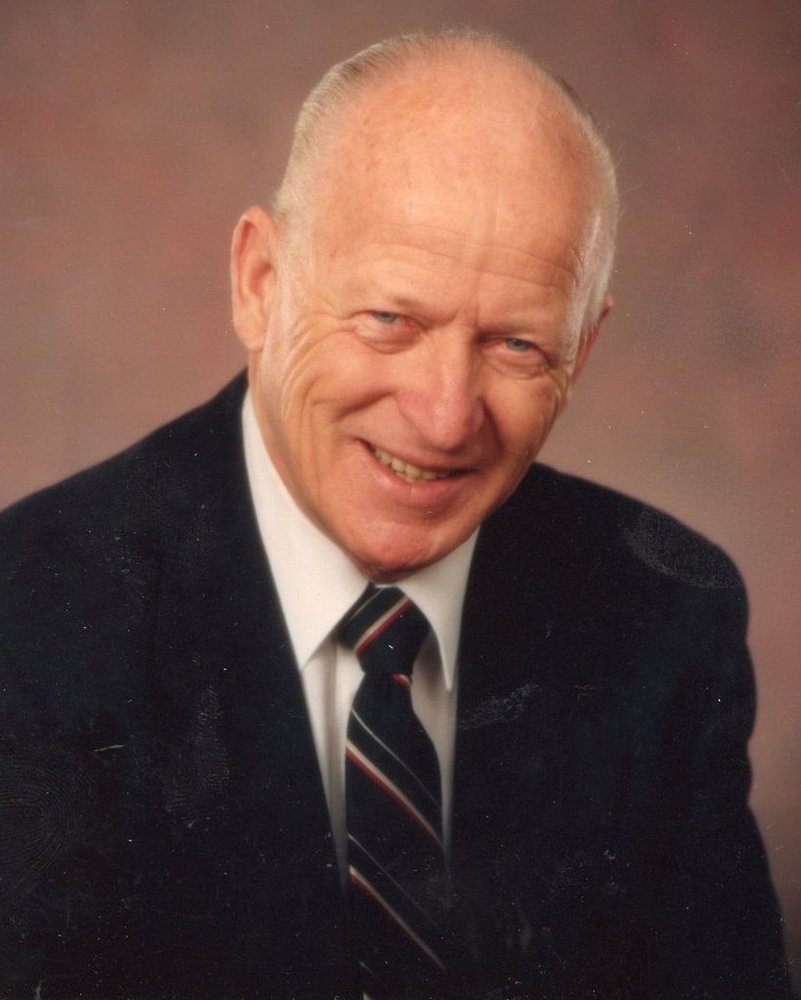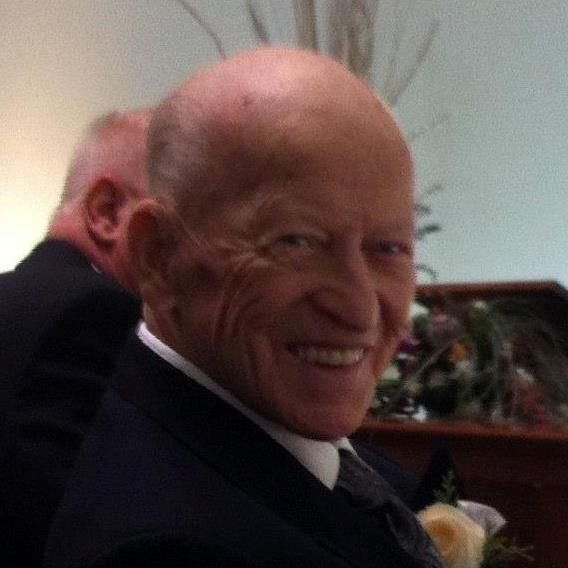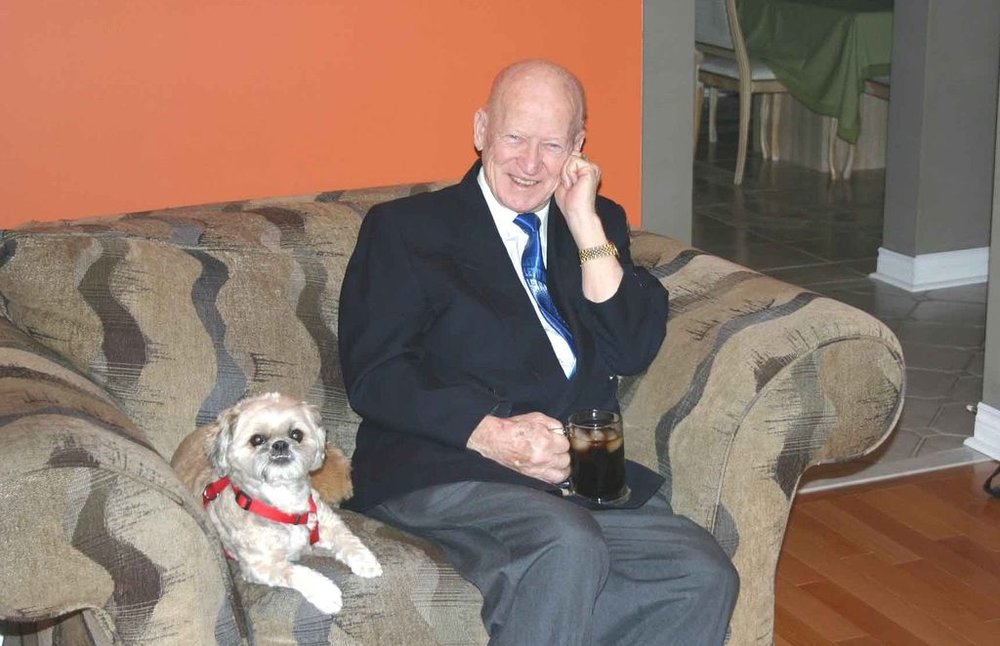 In Memory of
Ronald Moran
1925 - 2013
Plant a Tree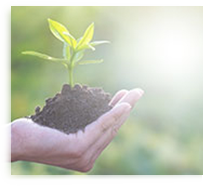 Visitation
When Sunday, February 10th, 2013 2:00pm - 4:00pm Location Markham City Hall Council Chambers Address Warden and Highway #7 Markham, ON
Obituary of Ronald Moran
RON MORAN
December 19th 1925 - January 30th 2013
It is with deep sadness that the family of Ron Moran announce his sudden passing from a heart attack. Surviving are his wife Ann, sisters Ev Moran and Lou Johnson of Winnipeg Manitoba, his children Sandra Conway, Barbara (Bob) Westgate, Bruce Moran, Kim (Adam) Johnston, 10 Grandchildren , 7 Great Grandchildren and 1 Great Great Grandchild.
Ron was born and raised in Winnipeg during the depression. He started off his sales career at the tender age of 8 selling Liberty Magazines for a nickel going from door to door. Any magazines not sold on Tuesday night were taken to the street car stop next morning where Ron would sing "Liberty, Liberty, half a dime, keeps you reading all the time!" By 8:30 a.m. he would have to hurry home, get warm and then walk to school. Ron won a bicycle, and then one for his Mom. He became the youngest boy in North America to win an award for having 100 regular customers when he was just 11. At age 14, his 2 sisters, reluctantly took over his route as he got a paper route for the Winnipeg Free Press. Six months later he took on a second route and hired a helper.
He also worked evenings at the Winnipeg Auditorium roller rink and became the floor Manager. He joined the Queen's Own Cameron Highlanders Cadet Corps. and was later promoted to Battalion Sgt. Major As soon as he had his 18th birthday, he volunteered for the Canadian Army and was quickly promoted as an Infantry instructor. One day his Colonel called him into his office and advised him to stop talking politics in "bull" sessions with his platoon. Ron contacted the four political parties in Winnipeg. He attended public meetings, listened to what each had to say, and decided that he was more at home with the CCF (forerunner to the NDP). This was to be the precursor of his second career, in politics.
Ron married his first wife Margret Smith, whom he had met at the Roller Rink, in 1946. Together they raised 4 children Sandra, Barb, Bruce and Kim. Ron's children were his greatest pride in life. He was so proud of all their accomplishments. By age 21, Ron had become President of a 1200 man Union local. He ran for public office, gave radio speeches and addressed Home and School Associations. He had been working as an upholsterer for CN when he decided to set up his own company The Perfect Floor Covering Co. He moved his family from Winnipeg to Toronto in 1951 for an opportunity for a better life for himself and his family. He joined the London Life Insurance Company and obtained his C.L.U. designation in 1957. He won numerous sales achievement awards from the company until his retirement.
In 1971 he married his second wife Penny and she quickly became "the woman behind the successful man". Ron felt strongly that he wanted to give back to his community. He believed in the philosophy of the NDP but wanted to have a more grass root involvement in the political arena. In 1972, he ran for Council in Markham and asked fellow insurance men to come out and help him canvass the Ward. He defeated the incumbent, and headed the polls. He served 19 years, as a Ward Councillor, then as a Regional Councillor, Chairman of the Region's Engineering Committee and as Deputy Mayor. His monthly newsletters were a big favourite with his constituents, as was his willingness to take their phone calls anytime day or evening to try to resolve their issues.
Prospective political candidates heard that Ron Moran was willing to help and give advice. They would come over and spend 3-4 hours asking questions and taking notes. Ron would remember something he felt was important and would call them back. Finally he decided to write a book that the candidate could refer to during the entire campaign period. "GETTING ELECTED" was published by International Self Counsel Press of Vancouver. Copies sold quickly right across Canada. Ron gave his wife Penny all the royalties as she helped him so much as his unpaid Secretary.
Bob Maclean wrote an amazing poem about Ron when he retired from public life. One verse called out Ron's crowning achievement of political life
"Long hours of study, and research on Heraldry,
An expression of Markham's principle,
His new Coat of Arms, replete with his charm,
Was presented by our Governor-General;
It should be enshrined, in part of our mind,
Motto and Arms always beaconing,
Proud of our past, looking forward not back,
Our motto is "Leading while Remembering"
Ron was crushed when Penny passed away. He was lost without her. As luck would have it, he met his third wife Ann Pellen in 2005 and found love anew. Ann gave Ron a new outlook on life and they shared his last years as happy as any newlyweds.
Mere words can't describe what a wonderful Son, Husband, Father, and Friend Ron was. He was renowned for his hard work, dedication and fairness. He always had a quick smile for everyone, an attentive ear to listen to a problem and a big heart to share his love.
Ron requested that there be no funeral or visitation. Cremation has already taken place. There will be a celebration of his life on February 10th between 2-4 p.m. at the Markham City Hall in Council Chambers.
In lieu of flowers, Ron suggested that donations be made to the NDP to help further the cause for the average person.
Share Your Memory of
Ronald