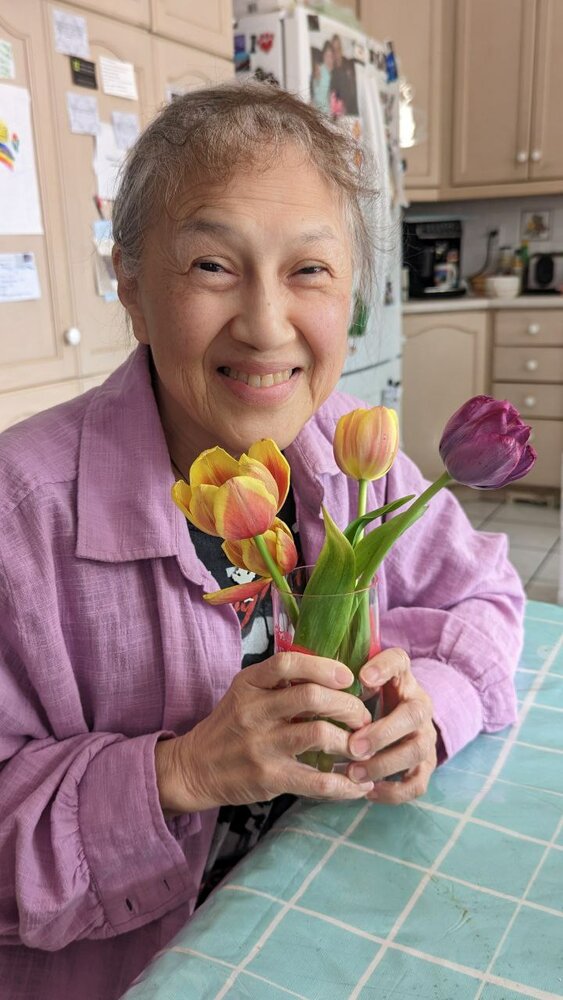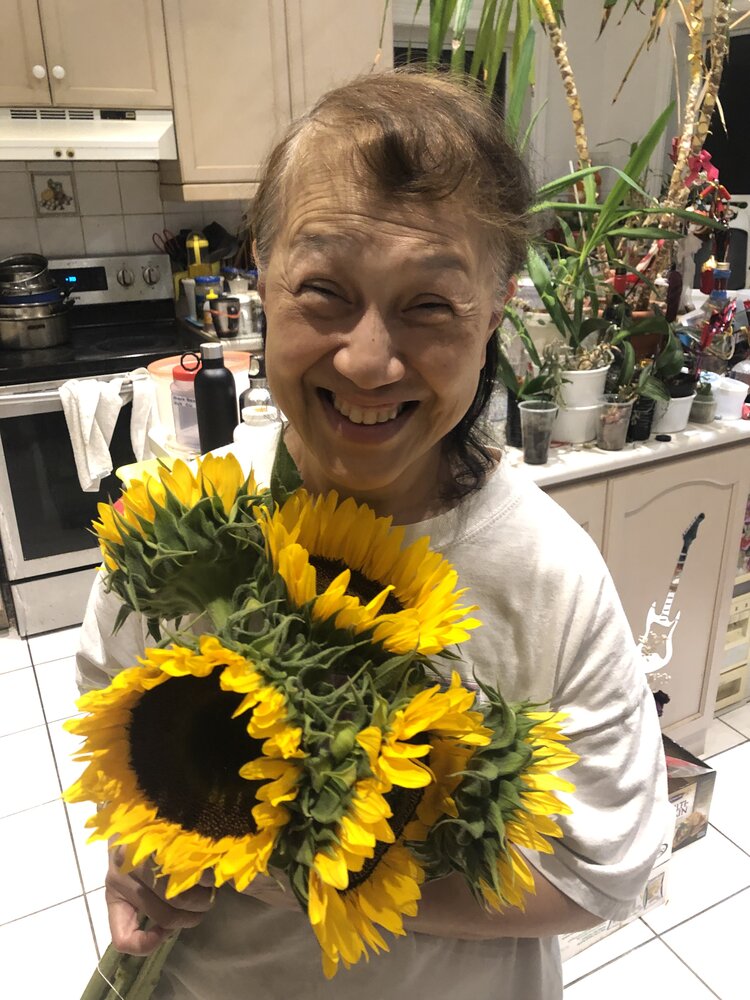 Obituary of Jacqueline Tam
With heavy but full hearts, we are celebrating the life of Jacqueline Tam who passed peacefully in her sleep at home,holding her husband's hand and with the love of her family surrounding her on September 1st. Her battle with pancreatic cancer was a courageous and graceful one.
She will be fondly remembered by her devoted husband Jock of 47 years.She is the beloved mother of Jeannie (Lee), Jennifer (Geoff), Jaimee (Dorian), January (Stéphan), Justine (Francesco) and Jocelynne (Chris). Proud, loving, silly Pooh-Pooh to Ellie, Jacques, Mika, Kaia, Jade and Ronin. She will be missed by her brothers and sisters Marjorie, Ian, Joyce and Ira. She is survived by her mother Sai Moy Wong and predeceased by her father Stanley Kay Wong
Mom was born in Montreal Quebec on June 17, 1955. She was the 2nd of 5 children. She was considered the eldest and guided and protected her brothers and sisters. Above all else, she valued family harmony and unity.
Mom was a beautiful soul who always put others ahead of her. She put her aspirations of becoming a nurse on hold to help her family following her father's operation.
She met her future husband Jock when she was a hostess in a Chinese restaurant. He wooed her over with soy sauce packages and his happy go lucky personality.
Soon after marriage, she followed her dreams of being a mother. She raised six daughters who may have initially given her numerous headaches and many grey hairs. Eventually though, they became her confidantes, close friends, drinking buddies, shopping partners, food buddies, sounding boards and everything in between.
Mom was curious and loved to learn about anything and everything. She was adventurous and loved exploring the world around her. Because of this, she developed many hobbies over the years whether it be playing piano, guitar, sewing, knitting,travelling, plants, languages, puzzles, word games, puzzles, ballroom dancing, etc. And she's a great collector of all things.
Mom will be remembered as gentle and giving like a little lamb. She has an innate way of understanding everyone and making them feel comfortable around her. You always feel special talking to her. She has a wonderful imagination and saw the world with childlike wonder. She always makes us laugh. Every moment with her was filled with oodles of whimsical fun. Through Mom, we learned to see the beauty and joy in everything.
Her life was dedicated to her family for which we are forever grateful because we know that she forewent her passions to fuel ours.
Her path led her to rediscover her passion for dancing. Mom and Dad danced over 20 years together and found their tribe of sequence dancers. They were chosen by their former teacher to teach and lead others. We feel that she's found her vocation of inspiring others to dance.
Mom doesn't want us to be sad. She's always told us that life should be celebrated and to live our life fully. She wishes that she had more moments with us and she will. She will be with uswhen we laugh, dance and sing and she will be there to comfort us in our moments of sorrows. We carry her with us always.
We invite you to dance with us to celebrate her life.
First Visitation
3:00 pm - 6:30 pm
Thursday, September 7, 2023
Dixon - Garland Funeral Home
166 Main St. N.
Markham , Ontario, Canada
905-294-2030
Celebration of Life
7:00 pm - 7:30 pm
Thursday, September 7, 2023
Dixon - Garland Funeral Home
166 Main St. N.
Markham , Ontario, Canada
905-294-2030
Second Visitation
7:30 pm - 9:00 pm
Thursday, September 7, 2023
Dixon - Garland Funeral Home
166 Main St. N.
Markham , Ontario, Canada
905-294-2030


Share Your Memory of
Jacqueline