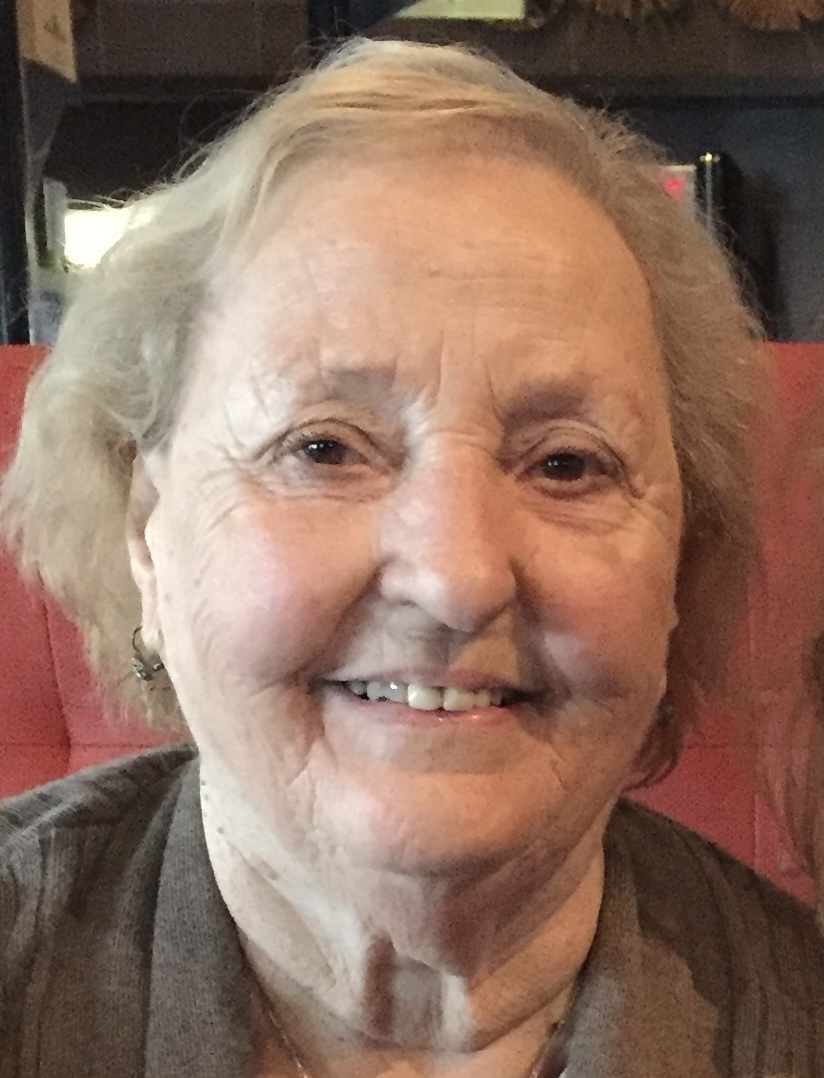 Obituary of Myrna A. E. Burkholder
It is with great sadness we announce that Myrna Ada Elizabeth Burkholder passed away peacefully Monday, May 15, 2023 at home surrounded by family in her 83rd year.
Loving and devoted wife of Howard Burkholder, beloved mother of Carol Hopkins, Cathie Christmann (Steve) and Patricia Knott (Patrick). Loving Stepmother of Chris (Glenda), Rich (Amy),and Ryan. Proud Grandmother of Scott (Kayla), Leanne (Calvin), Carley (Furqan), Elizabeth (Lawrence), Jordan (Erin),Jesse, Rhianna (Joe), Kayleigh and Noah, Josh (Allyson), Lukas (Carelle), Samuel, Drew, Abigail (Caleb), Reid, and Ethan, Emily and Amanda. Great grandmother to Jace, Braylee, Hunter, Colton, Zanaira and Henry.
Survived by sister Dorothy Reesor and brother Herbert Diller and predeceased by sisters Eileen Martin and Norma Smith.
Before her retirement years, Myrna worked as a travel agent at Stonehouse travel. She really enjoyed that role and and as a result got to travel quite a bit to far away places like Holland, the Caribbean, and Europe. In 2007, Myrna married Howie and they enjoyed just shy of 16 years together. They enjoyed a wonderful relationship with each other and spent their later years taking care of each other. Their priority was always the other spouse, they loved each other selflessly.
Myrna loved gardening and was a voracious sports fan and loved serving others in the kitchen, whether family meals or potlucks or organizing food for large events. But, nothing beats the love that she had for babies. If there was a baby in the vicinity, it was in Myrna's arms. She was a generous, kind, loving, giving and warm person. She will be greatly missed!
We would like to thank Dr. Patterson and the York Region Hospice Palliative Care Team, and the caring staff at Stouffville Creek retirement home for the care that they gave Myrna.
Visitation will be held Thursday, May 25th at 7pm -9pm at Dixon Garland funeral home, Main St., Markham.
Visitation on Friday, May 26 at 12 o'clock at Rouge Valley Mennonite Church.
Service will be held at 1:00 PM, reception to follow.
In Lieu of flowers, memorial donations may be made to Mennonite Central Committee.
Live Streaming of the service via Zoom is planned. Here are the details if you would like to join.
Please remember to mute your microphone during the service.