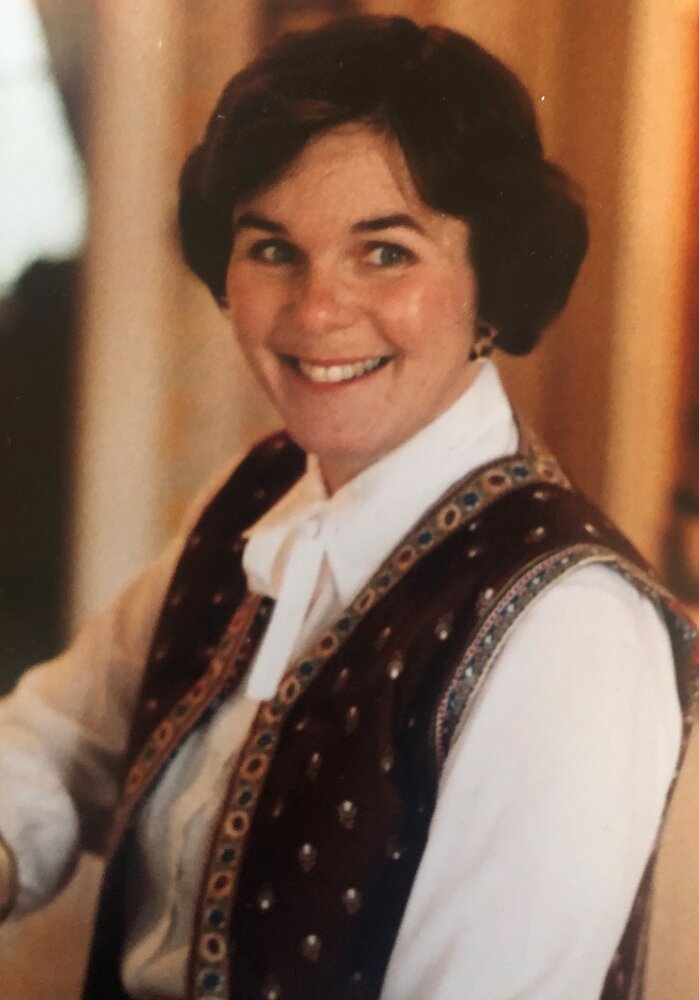 Obituary of Nancy Elizabeth Quayle Hilborn
Nancy Elizabeth Quayle Hilborn
Born in Ottawa on June 20, 1939, to Dorothy Rosemond Crain and Albert (Ab) William Quayle, Nancy passed away at the Silverthorne Care Community in Mississauga, Ontario in the early hours of January 11 with her children Peter Douglas Hilborn and Jennifer Elizabeth Hilborn Hambleton at her side. Finally at rest after a tough 15-year fight with Alzheimer's disease, she leaves Peter, Jennifer (Steve), and her four grandchildren, Megan, Noah, Cameron and Ruby, a legacy of quiet courage, love, kindness, and determined commitment.
Growing up in Ottawa, Nancy early on established deep friendships with her cousin Christie Crain and schoolmate Sonja Pedersen. Sonja and Nancy spent many Saturday nights together as young girls when Sonja would stay over at Nancy's while her parents were out for the evening. The two of them would sometimes roll Ab's pipe tobacco in sheets of notepaper and smoke it near the living room fireplace chimney in hopes that the smoke would dissipate before her parents returned. More happy hours together were spent in the girl-sized house that Ab had built in their backyard with dolls dressed in clothes sewn by Dorothy. They dressed up in Dorothy's nightgowns and paraded down the stairs into the formal living room in haughty style. Christie got roped into playing dolls as well – a pastime she didn't much like but tolerated because her cousin was such good company. As they grew, the girls had great fun at the family cottage on the Big Rideau Lake, racing the family motorboat at what they thought were breakneck speeds while Dorothy was having her afternoon nap.
To Sonja and so many other people Nancy stood out as someone who seemed to just "do things right, always setting what has become an increasingly rare high standard." A gift largely from her mother, this inherent, instinctive knowledge of how to treat others with kindness and empathy, and how to do things correctly and quietly was lovingly nurtured by her parents in the peaceful calm of their stucco Elizabethan Tudor home seated high above Sherwood Drive in Ottawa's west end. It then made perfect sense for her to seize the opportunity to serve as an unpaid counsellor/caregiver for several years at Camp Merrywood for physically handicapped children, not far from her family cottage.
After attending Ottawa's Glebe Collegiate, Nancy studied Interior Design at the Ontario College of Art in Toronto, where, at the strong urging of her parents, she somewhat reluctantly joined the Kappa Kappa Gamma fraternity. Her main social focus, however, was on her life in an apartment (dubbed the Angel Factory) that she shared with three women — Carol Tuck (Attridge), Doreen Rendall (Hiltz), and Mary Carr — who along with Sally Perkins became and remained her treasured life-long friends.
Upon graduation from OCA, she joined the Paul Stocks design firm and worked there until Peter was born, later returning to work at Stocks when he and Jennifer were young pre-teens. The family remembers her passionate interest in finding and curating the beautiful fabrics, textures, colour, space and light solutions for her clients' interior design projects. Her inherent design sense, classic understated aesthetic, and artistic skill, were beautifully reflected in her home and personal life. Nancy's style and way of doing things became a source of constant delight to her friends, family, and business associates throughout her life. Her sense of occasion was perfect and her taste impeccable. Assertive, serious, sensitive, centred, and strong, as her cousin Christie put it, "you just had to like her!" and as such over the years many people came to consider Nancy their best friend.
Nancy married Jim Hilborn in 1963, and four years later brought Peter into the world, followed in 1969 by Jennifer. Her focus on her family as they grew up northeast of Toronto in Markham, was unwavering. Jim, Peter and Jennifer were never in doubt that whatever the challenge, they could always turn to Nancy for sturdy support and encouragement. Undemanding for herself and unimpressed by much of society's empty striving, she embodied throughout her life the highest standards of honesty, truth, simplicity, and unwavering selfless commitment to friends and loved ones. Over the years, this special indefinable aura of solid trust and quiet competence drew to her side a steady stream of new friends: the Clarks, the Riddells, the Keeleys, neighbor Ruth Reid, and so many more; often seniors for whom she became a valued friend and caregiver.
Nancy began travelling early in life and never stopped. She had been to Europe twice with her parents by the time she finished high school, and then with Jim and the children to Haiti, Barbados, Jamaica, Trinidad and Tobago, England, British Columbia and the Maritime provinces. After her marriage ended, she continued to fill her life with globe-trotting and good times with a wide circle of friends, including her special friend John Martin, for whom she became, once again, a caregiver.
Perhaps the one overwhelming constant and sense of 'place' in Nancy's life was The Birches, the original Crain family cottage perched on a high rocky bluff overlooking the Big Rideau Lake near Smiths Falls. Built by her grandfather Rolla Crain at the turn of the 20th century and expanded and updated time and time again, it first welcomed her when she was a babe in arms. Over the following seven decades, The Birches remained her action central for summer holidays, Victoria Day fireworks, luncheons and dinners on the lawn overlooking Tar Island, building sandcastles on the beach, learning to swim with the clan of Crain cousins, long walks and trusted talks with friend Mary Marshall, regattas at Cow Island, rocketing along the Old Kingston Road with her older cousin Dodie Barnhart in Aunt Anne's convertible, family Thanksgiving feasts with the Wests, Saturday dances at Rideau Ferry, girlfriends' weekends of swimming, sunbathing, and waterskiing, and of course cocktails and laughter on the lawn with her Mackean nieces and nephews. To imagine Nancy without The Birches? Impossible!
Perhaps inspired by her time at the cottage, the great outdoors always featured prominently in Nancy's many water colour paintings. Her appreciation of nature, birds and wildlife were also evident in her many beloved dogs: the two Terrys, Toby, Maxine, and her cats, Phyllis and Java.
By the time Alzheimer's made its appearance, Nancy had been settled for years in the Swan Lake development near Markham, where she had continued to paint in between her travels. An implacable enemy, however, the dementia quickly took hold and then leisurely tightened its inexorable grip, and during a tortuous 15-year assault gradually stole our Nancy away.
Visitation will be held at the Dixon-Garland Funeral Home on Thursday January 19th from 5pm until 8pm. Nancy's funeral service will be celebrated in the Dixon-Garland Chapel on Friday morning January 20th at eleven o'clock. A luncheon for guests will follow in the Dixon-Garland Reception Centre. If desired, donations in Nancy's memory may be made to the Alzheimer Society of Canada and would be very much appreciated by the family.
Visitation
5:00 pm - 8:00 pm
Thursday, January 19, 2023
Dixon - Garland Funeral Home
166 Main St. N.
Markham , Ontario, Canada
905-294-2030
Funeral Service
11:00 am
Friday, January 20, 2023
Dixon - Garland Funeral Home
166 Main St. N.
Markham , Ontario, Canada
905-294-2030
Reception
The family would like to welcome guests to the lower level for a time of food and fellowship following the service.


Share Your Memory of
Nancy