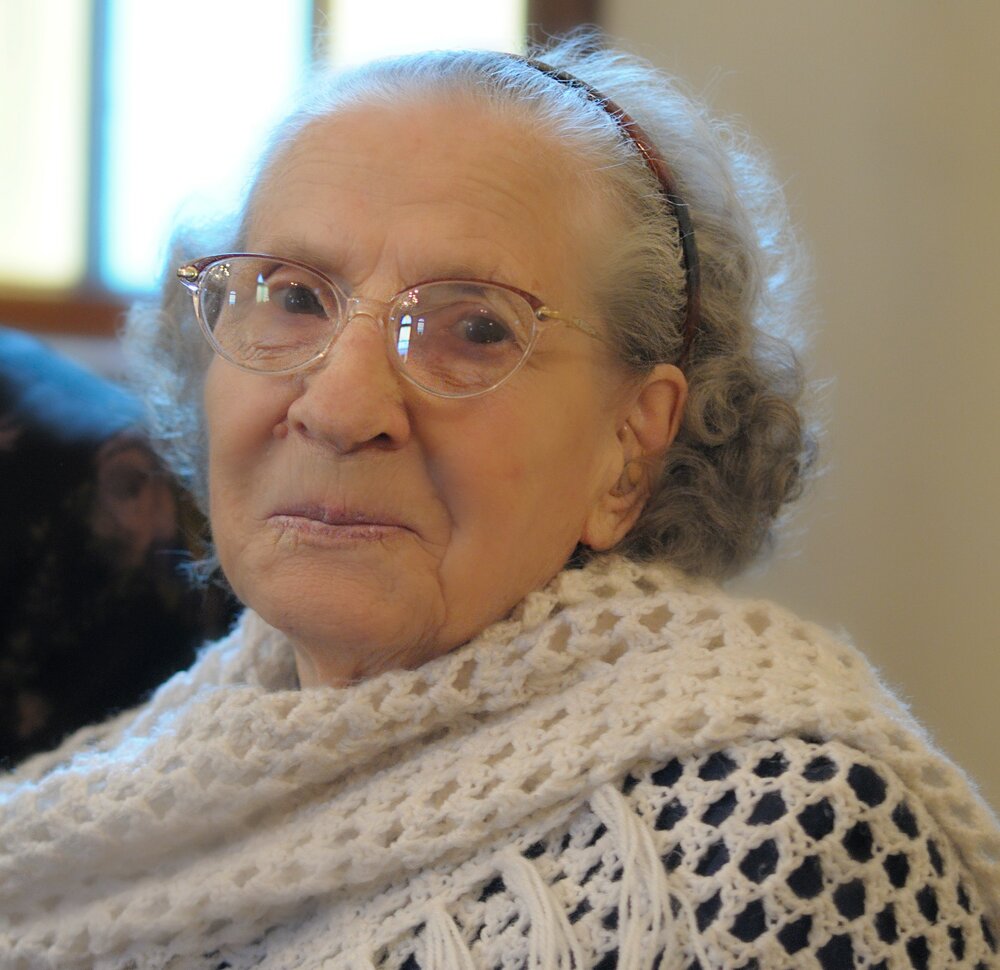 Obituary of Alexandra Ossadtchaia
Ossadtchaia, Alexandra
August 30, 1920 – November 25, 2021
Passed away peacefully at home in her 102nd year.
She will be lovingly remembered by all her children, grandchildren, great-grandchildren, great-great-grandchildren, and friends.
Born in the turbulent times after the Russian Revolution, she spent her childhood in the rebuilding nation of the Soviet Union. Part of a large family living on a farm in Western Russia, she helped her parents on the farm all while attending school and then college to obtain an accounting degree. Throughout her youth especially, she faced a number of personal hardships and family tragedies, none bigger than occurred during World War II. She persevered through the loss of her first husband and three brothers, spent time under German occupation, and then worked tirelessly in the home front to help bring an end to the war. For her work, dedication, and sacrifice she was awarded a number of medals and titles, most notably "Veteran of Labour of the Home Front" and a number of medals commemorating Victory in World War II.
After the war she moved to Ternopil in Western Ukraine, where she met and fell in love with Nikolai to whom she was married for 30 years. Together they lived and worked on rebuilding a country ravaged by war, while raising a son and daughter and establishing an anchor for a large family. Alexandra worked for many years as an accountant on the Ukrainian railroad, establishing a spotless reputation of being hard working, trustworthy, diligent, and honest. At home she cared for her immediate family as well as her mother. She lived in Ternopil for half a century, again witnessing all the major events of the second half of the 20th century. In the late 90s she turned her life around once more and moved to Toronto to be with her daughter and her family, where she continued to be active and helpful and undoubtedly brought joy and light to the lives of everyone she touched.
A visitation and celebration of her life will be held 1 – 2:45 pm on Saturday, November 27, 2021 at Dixon Garland Funeral Home: 166 Main St N, Markham
Followed by internment at Elmwood Cemetery: 6150 Hwy 7, Markham
In lieu of flowers the family would like to ask you to make a donation to the Princess Margaret Cancer Foundation.
Visitation
1:00 pm - 2:45 pm
Saturday, November 27, 2021
Dixon - Garland Funeral Home
166 Main St. N.
Markham , Ontario, Canada
905-294-2030
Interment
3:00 pm
Saturday, November 27, 2021
Elmwood Cemetery
Highway 7 East of Markham Road
Markham, Ontario, Canada


Share Your Memory of
Alexandra