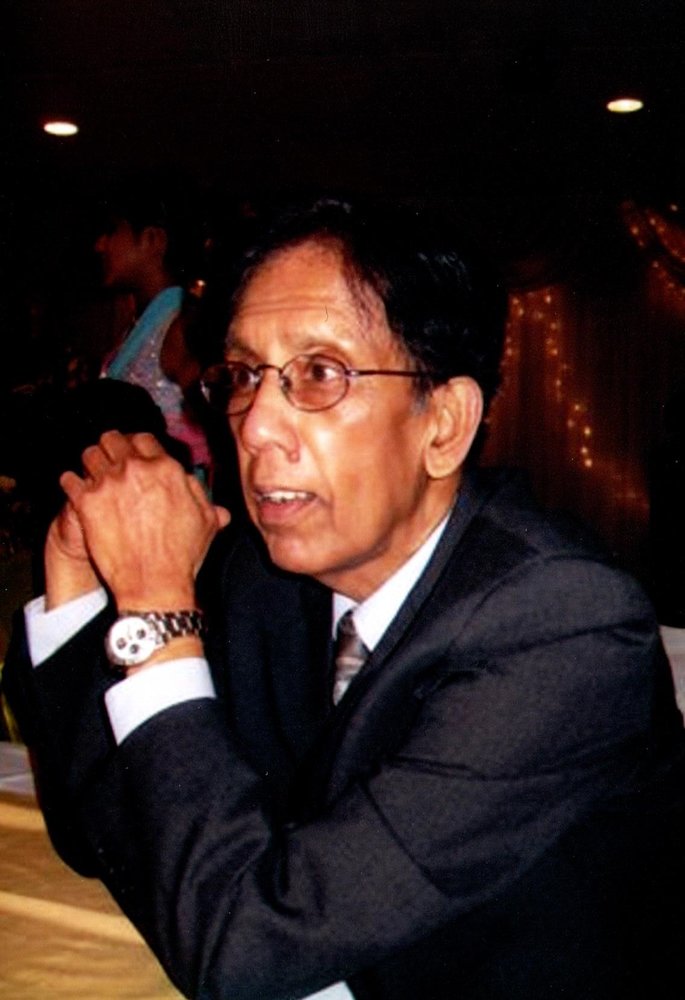 Obituary of Gnanasekeram Ponniah


In our prayers for our Dear Father, Dr. Gnanasekeram Ponniah.
On behalf of our entire family, I would like to thank everyone who remembers him, who have sent their condolences and prayers.
Remembered as a kind, gentle, caring and generous soul who unselfishly put his family's needs ahead of anything else. His passion for life was undeniably reflected in his professional veterinarian career. Appa will be remembered for his love and generosity from generations of his entire family here, Sri Lanka, worldwide and by everyone in his path.
After numerous sacrifices leaving his ancestral land to provide a better life for his beloved family, he moved to a different continent for the betterment of his family's future. He endured and adopted to changes and thrived in face of challenges, rendering qualities that he has instilled in all of us.
Somewhere between helping his family escape Civil War to starting life again towards the footsteps of a farming life, amongst the sunsets of Africa, he knew what it took to survive, succeed and taught us skills by example and we hope that we have made him proud. Continuing his legacy through generations to come.
With a few words if any, or with actions of his parkinsonian hand gestures in his later years, or with annotations he made, his admirations were always known in everything and everyone he has met. Days like today should makes us want to have not only have cherished his everyday footsteps, but also to remember the life he created for the families and friends he loved.
He was blessed with a new sparkle when his grandson came into his life, Ajay loved his Tata unconditionally. At age of 87 he has lived a very happy and fulfilled life. He has left us with a life full of memories that we will forever cherish. He may not be able to hear us, but I am sure looking down from heaven he is smiling. I know he will forever look after us from where he is. He will forever live in our hearts.
Portraits of his life will always be in our hearts eternally. We should not remember of who he left behind but only remind us of how he led us to love him and know that he has created a tear in our eyes with every thought of him.
Remembering our life thoughts of with being with our Appa can only bring happiness, joy and memories only you will remember.
Understanding the current Pandemic, not being able to share these last moments please share our farewell to this wonderful man who was a husband, father, grandfather, uncle and many more.
On behalf of our entire family, I would like to thank everyone who remembers him, who have sent their condolences.
He will be missed but never forgotten as he will always be alive in our souls and memories.

-

Livestream: May 22nd at 3:30pm EST

Thank you for your patience, we have had a technical difficulty with the livestream. Please click the link below for access.

You can access the private livestream by clicking here and following the prompt to enter your email address. You will immediately be sent a link in your email inbox (please check spam/trash folders if the link is not in your inbox). The link expires quickly, so please sign up to access it on the day of the service and keep the pre-ceremony page open until the stream begins. The service will be viewable after the livestream, as well.


Share Your Memory of
Gnanasekeram