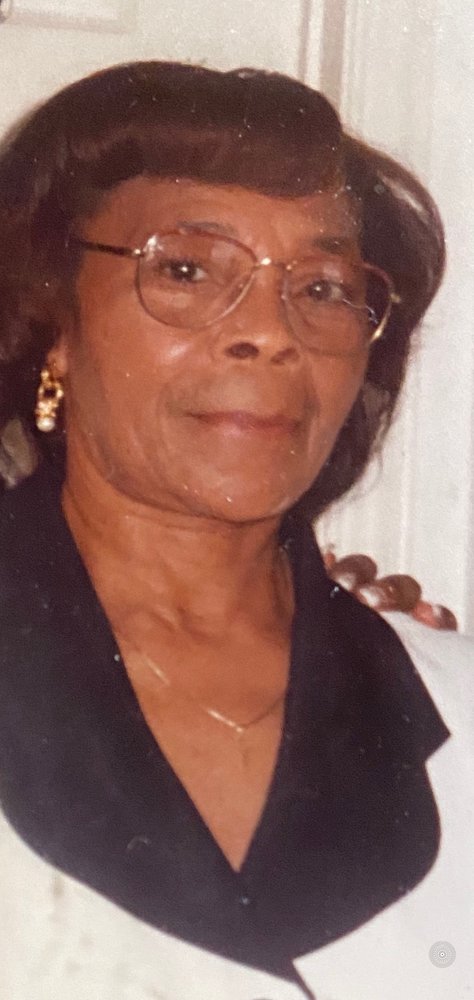 Obituary of Ervie Mayella Wallace
The beautiful Ervie Mayella Wallace was born to Llewelyn Black her father and Ethel Black her mother on February 20, 1924. For years my dad always said that her birthdate was wrong because it didn't make sense. We were told she was born the 24th of February, 1924 but after her passing we found her birth certificate and we realized it was the 20th of February not the 24th. I don't know which date was correct, but I do know every year on the 24th of February was when we celebrated her life.
Ervie Wallace was a beautiful woman. When I asked her where she got her looks from she said her mother. She described her as a little woman, light on colour with long straight hair. When describing her dad to me, she indicated he was a small dark man with large feet who worked in the cane fields. She was the eldest to three brothers and one sister Winnie.
At the age of 9, she lost her mom. The next year her dad would have the same fate as he also died from pneumonia. This would have explained my grannies obsession with fear of the rain. She always bundled herself up and stayed away from it.
After the death of both her parents, all the siblings were sent to live with other families. Ervie was sent to Kingston and lived with Mrs. Edna who she described as a nice lady who was good to her. Ervie helped with her children and did domestic work until she got a job at the biscuit factory. Ervie attended church where she met Wilfred Wallace. He was a tall handsome man who approached my granny and didn't stop until she married him. Together they lived in Kingston on Burok Road where my dad Murvin Wallace joined the union.
My dada left the family to join his sister in England as a carpenter and sent for my dad and granny when he was settled. They lived in Stokington. Ervie and Wilfred divorced and her and my dad remained in England. Ervie took Sandra, her niece as her daughter, because she lost her mother Winnie in child birth. She cared for, loved and raised Sandra for the first 11 years of her life. In 1975, my dad left his mother to migrate to Canada. This would be the first time he left his mother. She would then move to New York to be with her brother until she could join us in Canada where she came on a caregiver visa. Once she was reunited with the family, she got a job at Extendicare in North York where she worked until she was 70. Ervie was independent, hardworking, proud, beautiful and self-sufficient. She lost her fight with Covid-19 on January 18, 2021.
Click here to view the livestream for Ervie Wallace's service
Visitation (Invitation Only)
11:00 am - 12:00 pm
Friday, February 5, 2021
Dixon - Garland Funeral Home
166 Main St. N.
Markham , Ontario, Canada
905-294-2030
Funeral Service (Invitation Only)
12:00 pm
Friday, February 5, 2021
Dixon - Garland Funeral Home
166 Main St. N.
Markham , Ontario, Canada
905-294-2030


Share Your Memory of
Ervie