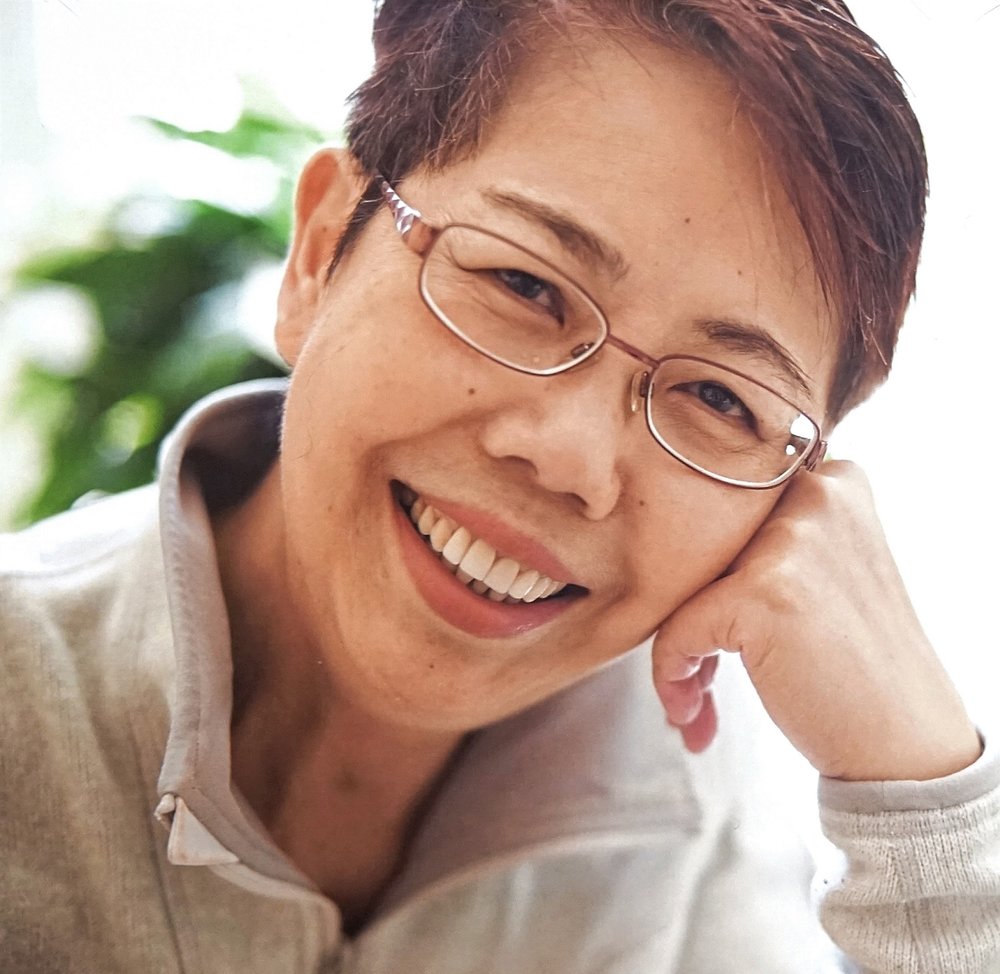 Obituary of Joan Lee
On Saturday October 24th, 2020, Joan Lee passed away peacefully at Mackenzie Health at the age of 64. She fought incredibly hard to overcome the complications following her second heart valve replacement. Her family and husband of 42 years surrounded her.
Her husband David, son Oliver, daughter in-law Keri, and beloved grandson Parker will forever remember Joan. She is pre-deceased by her father Ah Sew and also survived by mother Irene, sister Millie, brother Phillip, sister in-law Siu Ling and their 3 children. She will be joining her much-loved Golden Retriever Cooper, while Labrador Retriever Casey continues as a companion for David.

Joan had a passion for the culinary arts, which awarded her with international acclaim at competitions globally; after which, she opened a Patisserie in Toronto. Followed by six memorable years with her extended family at Mercato Fine Foods. Joan took pride in sharing her experience and knowledge by teaching others in her home.

Her Facebook posts of religious memes, photos of birthday cakes, and excessive but not always appropriate use of emojis were enjoyed by all. She was also an avid pianist with an admiration for Beethoven and Mozart. She is known for her unique sense of humour, infectious smile (thanks Kathy), and her kind compassionate spirit.

A Funeral Mass in memory of Joan will be held on Tuesday, November 3, 2020 at 10:00am, at PRINCE OF PEACE PARISH, 265 Alton Towers Circle in Scarborough. Following Mass, friends and family will be received at the DIXON-GARLAND FUNERAL HOME, 166 Main Street North, Markham.

Memorial donations may be made to the St. Michael's Hospital Foundation. Those who wish to send flowers, please use the link below or contact Metro Florist at 905-201-8804.
https://www.metroflorist.ca/
Joan had envisioned moving to Vancouver, BC to be closer to her son, daughter in-law, and grandson. We will honour this by having her interred in Vancouver, where she will be able to watch her grandson Parker grow and remind us that she is still waiting for a granddaughter.

VISITATION
Due to Covid-19, visitation spots are limited and will need to be reserved. Please register for a time slot below.
RSVP to visitation periods on Tuesday, November 3rd, 2020.
1. Click here for 11:30am-12:00pm
2. Click here for 12:15pm-12:45pm
3. Click here for 1:00pm-1:30pm
Click here for directions to Dixon-Garland Funeral Home

FUNERAL MASS
Due to Covid-19, the funeral mass will be restricted to 50 guests. Please RSVP to keriplamondon5@gmail.com no later than 12:00pm Saturday, October 31.
10:00am - 10:45am
Tuesday November 3, 2020
Prince of Peace Parish
265 Alton Towers Circle
Scarborough, Ontario
If you're unable to attend, please join us through the Zoom meeting below. Please note that streaming quality may vary as there is no wifi at the church. A video of the mass will be uploaded for viewing on Wednesday November 3, 2020.
10:00am-10:45am Eastern Standard Time (GMT-5:00)
Tuesday November 3, 2020

Click here to access the Zoom meeting.
Meeting ID: 845 0493 1071
Passcode: 210701"
Click here for directions to Prince of Peace Parish
To ensure everyone's safety and comfort, the family kindly asks that all guests respect social and physical distancing protocols in place. Please stay at least 6 feet away from other people who are not from your household.
Share Your Memory of
Joan