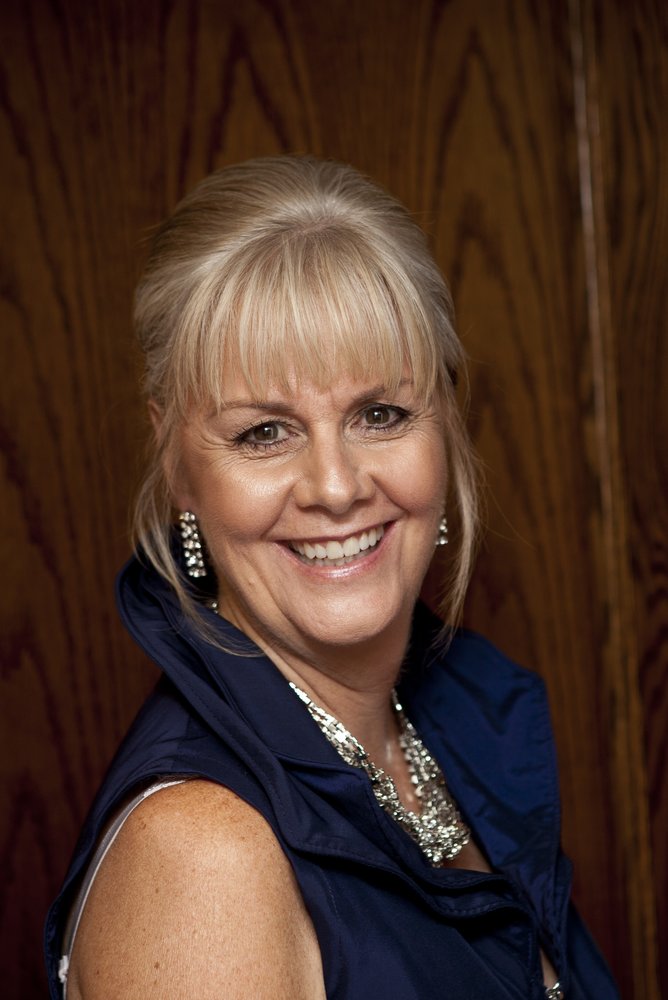 Obituary of Joanne Aileen Hawkins
Joanne Aileen Hawkins (age 63) passed away on May 1, 2020 after a 15-month-long journey with colon and peritoneal cancer. She was born on January 30, 1957 to Jim and Daisy Tayler, little sister and lifelong friends to Dorothy Greenley (Wayne, children Anet, Christine, Michael) and Barbara Tayler-Currie (Bill, children Stacey and Rob) and spent 42 years of her life happily married to her high school sweetheart Richard Hawkins after meeting on the school bus at age 14. Rich's family joyfully accepted Joanne into their family (father, John; mother, Margaret; siblings Carolyn (Godfrey, children Rachel, Leah, Lindsay); Susan (Steve, children Leigh, Jenny, Heather); and Nelson (Susan, children Marti, Brandon, Danielle). Joanne was the glue that kept her families so close and now that she is gone we will all honour her by keeping up with our regular gatherings and communication.
After high school Joanne quickly moved up the ladder at Imperial Oil in the HR department before choosing to devote her life to her three children, Melissa, Matt, and Nick as a stay-at-home-mom; she really set the standard for best mom ever. Joanne truly excelled as a mother in every imaginable way raising her children to be so proud to call her 'Mom'. Joanne opened her arms to Jeff (married to Melissa), Laura (married to Matt), and Lindsay (married to Nick), her 'bonus children' as she called them and they all came to describe her as their second mom in short time. Joanne openly made a few requests to her children: that they respect and love one another, come around often and of course, give her as many grandchildren as possible. As was her wish she was granted 8 adorable grandchildren named Mason (6), James (5), Jake (5), Nixon (4), Jackson (3), Bria (2), Parker (2), and Kennedy (1) who all love her dearly and will miss her sorely.
Joanne returned to the workforce about 10 years ago. She jumped in head first to start Hawkins Contracting with Rich and Matt. They describe her integral contributions to setting up and running their business and giving it a close-knit family feel because of how she treated their employees, their subcontractors, and clients; she even made and sent over 200 rum cakes every Christmas to show her appreciation for all those who helped make their business a success.
Joanne and Rich have shared an exemplary marriage full of so much love, laughter, respect, loyalty, and deep companionship. They have always been there for each other, supporting the other as they grow individually and together. She will be greatly missed by Rich. They have enjoyed so many friends and wonderful times in their home neighbourhoods of Markham and Stouffville, at their cottages on Stoney Lake and Deer Bay, in Naples Florida and from their devoted time in the construction industry at Rutherford Contracting and Hawkins Contracting. Joanne has enjoyed travelling with her family, friends, and alone with Rich; they have seen many places but always return proud to call Canada their home.
Joanne has led a gracious and joyful life full of genuine, long-lasting relationships. So many describe her as their second mom, their best friend, their supporter, and someone they could always count on to go above and beyond their expectations. She wasn't afraid to ask intimate questions and share personal feelings of her own. She so deeply wanted to help anyone and make everyone's life easier, happier, healthier and fuller.
Joanne could light up a room with her big, bright smile and beautiful, vibrant eyes. Joanne is truly one in a billion. Her legacy is the impression she made on so many people: that what matters most are how you treat everyone you meet, that relationships matter first, kindness and generosity are essential, hard work and dedication pay off, and that a clean house doesn't hurt either. She has left us much too early, devastated and distraught, but she created this loving and supportive life for us while she was here so we will relish in all she built for us and we will keep her memory alive every day.
Being with her friends and family in social gatherings truly was what made her the happiest and most energized. Joanne could host a party like no other making it look effortless but clearly so much time and thought had gone into every detail; all with the intention of making those who were attending feel appreciated, valued and celebrated. As she has done for so many of us, we will be hosting a celebration of her full and glorious, but much too short, life once we are allowed to gather.
We will love and miss you every moment, every day, forever.
Thank you to all of you who loved her and support her throughout her life; she appreciated you all, as do we.
Share Your Memory of
Joanne