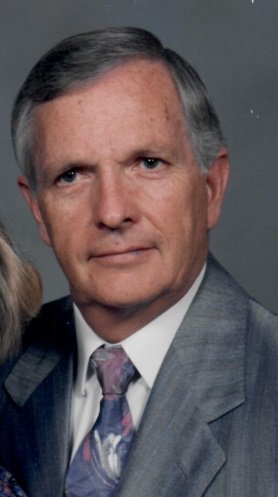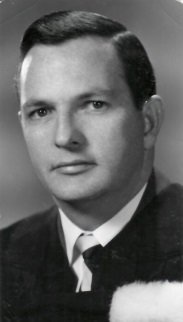 Obituary of Eric Carl Pilkey
ERIC CARL PILKEY – January 26, 1935 – March 22, 2020
Eric was born on the family farm in Cedargrove, on January 26, 1935. His parents, Howard and Annie Pilkey had two older sons, Dennis and Maurice. Ten years later Eric completed their family. Eric and his brothers walked 2 miles to the Cedargrove one-room schoolhouse. Today, their building has been restored to its original state, and is used as a community centre.
In 1954 the Pilkey farm was sold, and the family took up residence on the Main Street of Markham. After completing Gr. 13, Eric obtained his B.A. degree from the University of Toronto, and his teacher training at Toronto Teachers' College.
He taught elementary school in Scarborough, Markham and North York. His final teaching years were spent in adult re-training at Seneca College. In addition, he was a teaching assistant for Dorie while she was an adjunct professor involved in teacher training at U of T.
In 1963 he met and married Doris (Dorie) Steckley, and they initially settled in Scarborough. In 1965 they purchased their first home at 40 Windridge Dr. in Markham. At that time, their new church home became the original Markham Missionary Church, located on north Main Street. Eric was a welcomer trained by Burt Daniels, and Dorie found her place in music ministry with choirs, piano and organ. In 1987 the church built the new worship centre, on the corner of the Warriner farm on Major Mackenzie Dr. East. Eric was very involved in the planning and building of the new site. He ultimately assumed many volunteer jobs in caring for both the outside of the property, and the interior of the building. These commitments were only completed upon his death on Sunday, Mar. 22, 2020.
Eric and Dorie have been living in Swan Lake since 2004. Sadly, Eric succumbed to a massive brain hemorrhage on Mar 22, 2020. He will be greatly missed by his wife Dorie of 57 years, niece Terry, nephews Wayne and Brent, and cousin Gordon of Lakefield. Owing to the restrictions of the Covid-19 virus, there will be no public service or visitation at this time. A celebration honouring Eric's life will be held at Markham Missionary Church, 5438 Major Mackenzie Dr. E. at a future date. For further information please call the church at 905. 294. 5081 or continue to check the Dixon-Garland website. Because of Eric's love of flowers and gardening, we have established a "Garden Fund" at Markham Missionary Church, in his memory. Please make cheque payable to the church, label as Garden Fund and mail to 5438 Major MacKenzie Drive East, Markham Ontario L3P 3J3. Tax receipts will be issued for all donations over $ 20.00. Thank you for honouring Eric in this appropriate fund.
Celebration of Life
Markham Missionary Church
5438 Major Mackenzie Drive E
Markham, Ontario, Canada
Due to Covid-19 the Celebration of Life will take place at a later date. Please call Markham Missionary Church at 905-294-5081 or continue to check the Dixon-Garland website for further information regarding the date and time.
Share Your Memory of
Eric