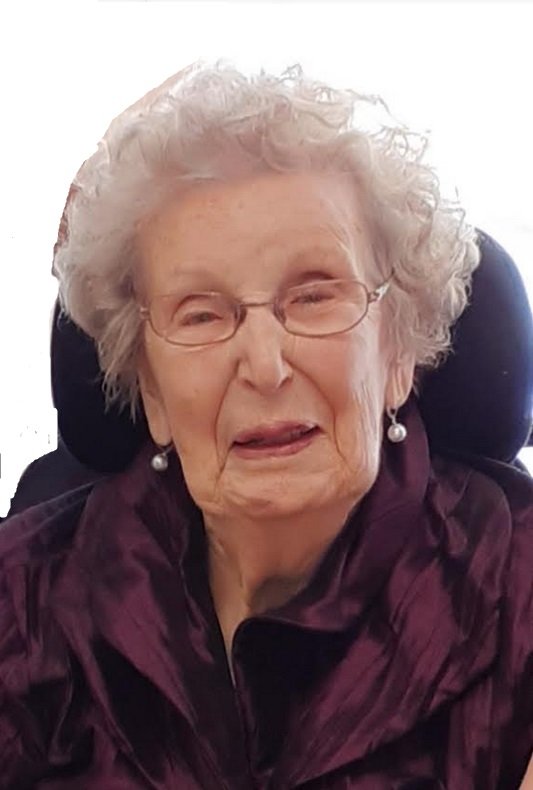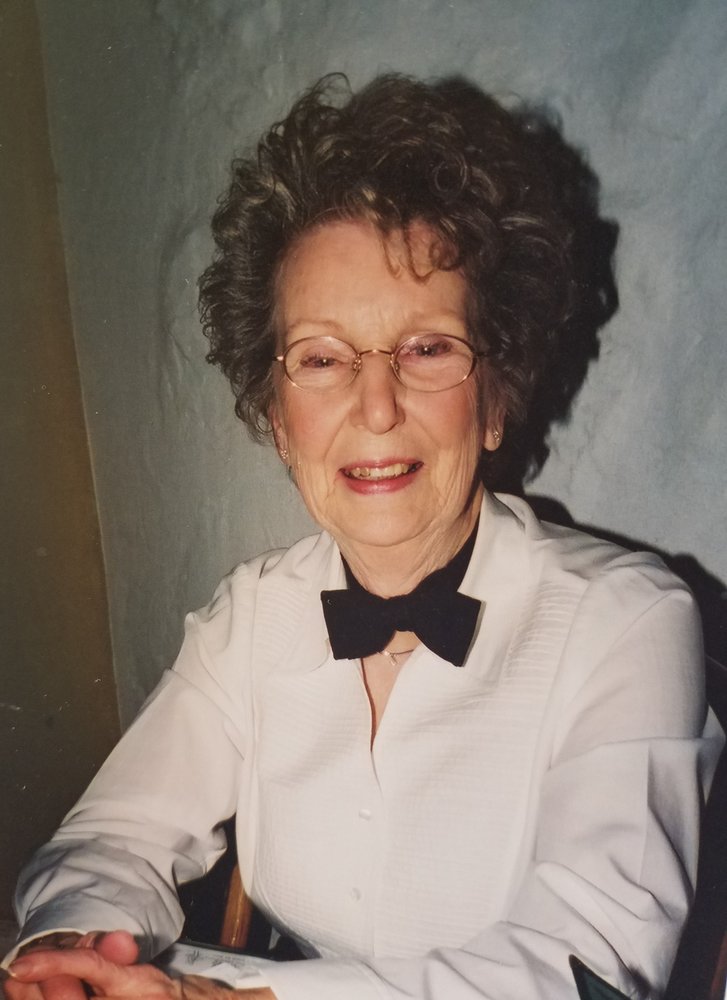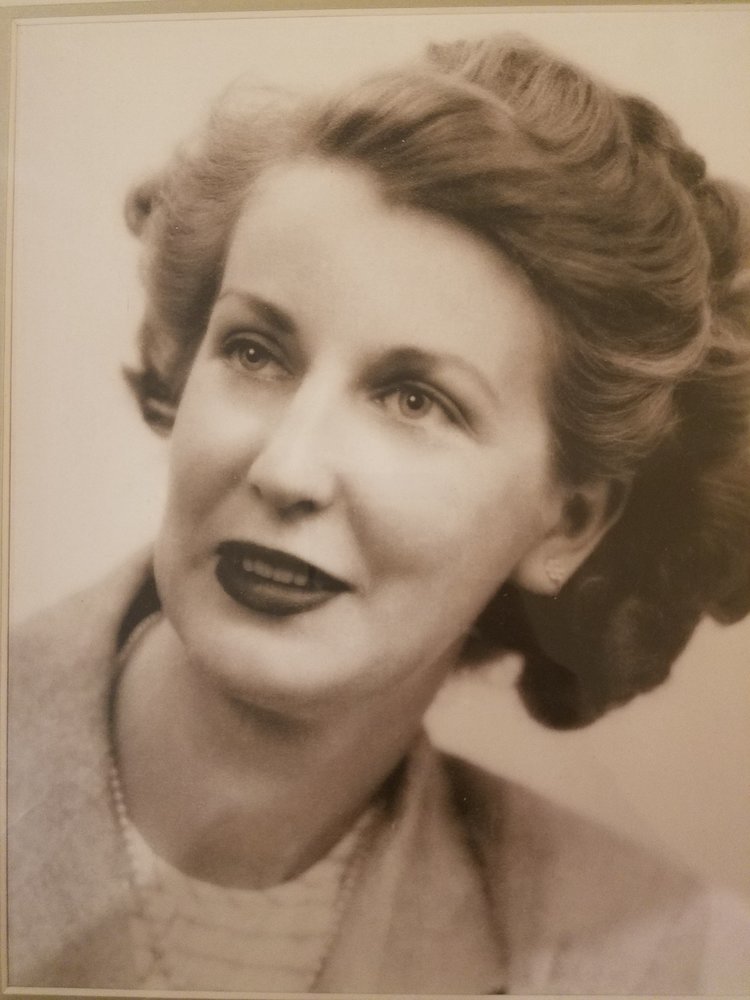 Obituary of Denise Blanche Ramsay
" La vie est belle"
Denise Blanche Ramsay (nee Sullivan) passed away peacefully, surrounded by her five daughters, on March 18, 2020 at Union Villa Long-Term Care in her 95th year.
Predeceased by her parents, John and Flore Sullivan, siblings Claire Sullivan and Edgar Sullivan, daughter Claire and her beloved husband Roger Gordon Ramsay.
Leaving behind a legacy of faith, love and family, she is survived by sisters Helen Falle (Weston - 2015) and Louise Hilliker (Dick - 2011) as well as many nieces and nephews.
A true matriarch, devoted mother, grandmother and great-grandmother, she will be forever missed by her daughters Michelle Loveland (Charlie), Marguerite Ramsay, Johanne Massicotte (Jim), Suzanne Ramsay (Albert) and Lise Kanaly (Pat). Devoted grandmother to Kristin Rollings (Phil), great-grandchildren Brooke and Tyler, Katie Loveland (Matt), Courtney Loveland (Aaron), great- grandson Colton, Danielle Piccini (Chris), Jennifer Massicotte (Shawn), Kelly Massicotte (Marley), Michael Massicotte (Lauren and Liam), Sean Kanaly (Bailey), Ryan Kanaly (Michaela) and Claire Kanaly.
Born September 23, 1925 in St. Jovite Quebec, Denise's family also lived in Montreal and in 1932 moved to Noranda. Here, she grew up and graduated high school, eventually joining the workforce in the clerical department of CIP (Canadian International Paper Company). Denise loved to swim and play tennis and was described by her sisters, Helen and Louise, as being a social butterfly. In 1946 Denise moved to Clova with her family, continuing with the company. Here she met the love of her life, Roger Gordon Ramsay. Married October 15, 1949, Denise and Roger had 6 girls, sadly losing their firstborn, Claire. As the family grew, Denise and Roger moved to Pointe-aux-Trembles, Quebec from 1956-1968, ultimately settling in Markham, Ontario.
At home with her children, Denise raised a loving family as a lifelong and devout Catholic. She was an active member of St. Patrick's Catholic Church and made many friends in this wonderful town. Her daughters can still remember laughter late into the evening, playing bridge with a group of ladies that would be lifelong friends. During this time, her friend and sidekick was her mother Flore, and it was easy to see where Denise received her kind and gentle traits. These years were filled with summers at Eden Gate, a paradise and retreat for the whole family. The cottage was, and remains, an anchor of memories. Denise's first visit to Muskoka was with Roger as a new bride and it soon became her special place as well - a place to recharge and make countless family memories. This gift was passed down, and she and Roger will maintain a presence there forever.
When Denise lost her soul mate in 1979, she demonstrated a strength and resilience that would prove to be an example to her family of faith and grace. Soon Denise joined the Markham Nursery School and taught French to preschoolers. From time to time a grown student would pass her on the streets of Markham and still called her "Madame". Her years at Markham Nursery School were incredibly fun and rewarding thanks to the amazing friends she taught with. These kind, funny and lively women remained close, providing love and support to one another over the years.
Always quick to say yes to life, Denise understood the value in the joy of spending it with the ones you love. Bridge, symphonies and lunches with her many friends, time with her children and grandchildren at the cottage, cross country and downhill skiing, traveling across Canada and to faraway places, kayaking and camping, she never turned down the chance to laugh and talk and share herself fully. Affectionately known to all as Grand-Mère, her favourite mantra "La vie est belle" taught all to appreciate and enjoy life and will continue to bring a warm smile to all her family. Denise joined the church choir, finding joy in comforting those through song. Her belief in God and her faith afforded her a gentle love and peace that flowed effortlessly.
Living in the family home until her 91st year, Denise then moved to Rouge Valley Retirement Home, making this transition with her classic strength and grace and received incredible care and support by the staff. Moving to Union Villa Long-Term Care in June of 2018, Denise was cared for with love and compassion by all the staff and continued to bring smiles to those around her. The family is very grateful for the exceptional care they provided to Denise. In her final years Denise was assisted by Natalee Bromfield. This angel provided the kind of care and peace that allowed Denise to rest easy and her children are forever thankful to her. Denise exemplified love in the purest form, unselfish and unconditional. More than a mother, she was a mentor and a real friend to her daughters, supportive and loving under absolutely any condition and her bright light of kindness was wrapped in her beautiful smile. This light lives on in all of those she touched. She is forever in our hearts.
As per Denise's wishes, she has been cremated. In lieu of flowers, donations to Unionville Home Society Foundation would be appreciated. www.uhs.on.ca/foundation/
A celebration of life will be held at a later date.
Please visit the Tribute Wall to share a memory or post a photo.
A Celebration of Life
Due to current health concerns, a Celebration of Life will take place on a future date. Information with a day and time will be updated when known.
Share Your Memory of
Denise