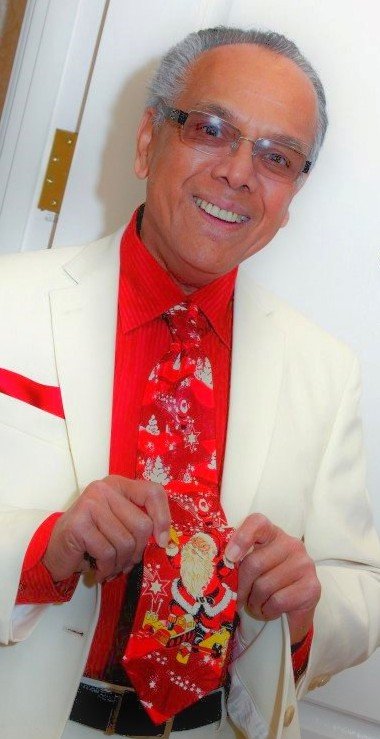 Obituary of Rayman Augustus Ishmael
Rayman Augustus Ishmael Sr., devoted and loving husband, father, grandfather, brother, uncle, son, and friend, passed peacefully on April 11, 2019 at Markham Stouffville Hospital with his loving wife by his side. A kind, generous, and giving man, he served his Lord and Saviour faithfully by serving others, preaching Christ's love through his deeds, actions, and kind, thoughtful and generous acts on a daily basis.
Devoted and loving husband to his first wife Jean Carol Ishmael, predeceased, and his second wife, Sumintra Ishmael. Loving father to Raymond, Ronald, Lauren, Tracy, Cindy, Brandon, and Samantha. Loving grandfather to Cassidy, Coleton, Micaela, and Jase. Brother to Pinky and Sonny.
Rayman immigrated from Guyana to Canada on July 8, 1972 with his family and would often remark about his love for Canada. Originally settling with the family in Thorncliffe, they established roots in the Town of Markham in August 1974. A bespoke tailor by trade, he was always known for his fashionable style. Rayman was an active member of both The Bridge and Markham Baptist Church and loved his many friends who were like family.
Our family thanks the dedicated staff at Markham Stouffville Hospital and countless friends and family that have provided love and support throughout this journey. Donations can be made to Markham Baptist Church per Rayman's wishes.
Visitation will be held at Dixon Garland Funeral Home on Sunday, April 14 from 3-6 pm at 166 Main Street North, Markham. Visitation will also be held on Monday, April 15 from 11-1 pm at Markham Baptist Church at 110 Church Street in Markham, followed by the funeral service at 1 pm also at the church.
Share Your Memory of
Rayman