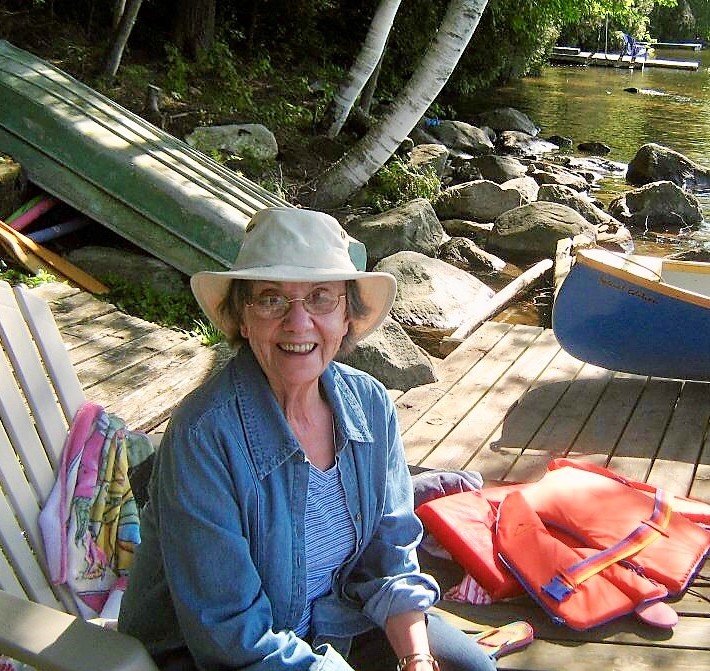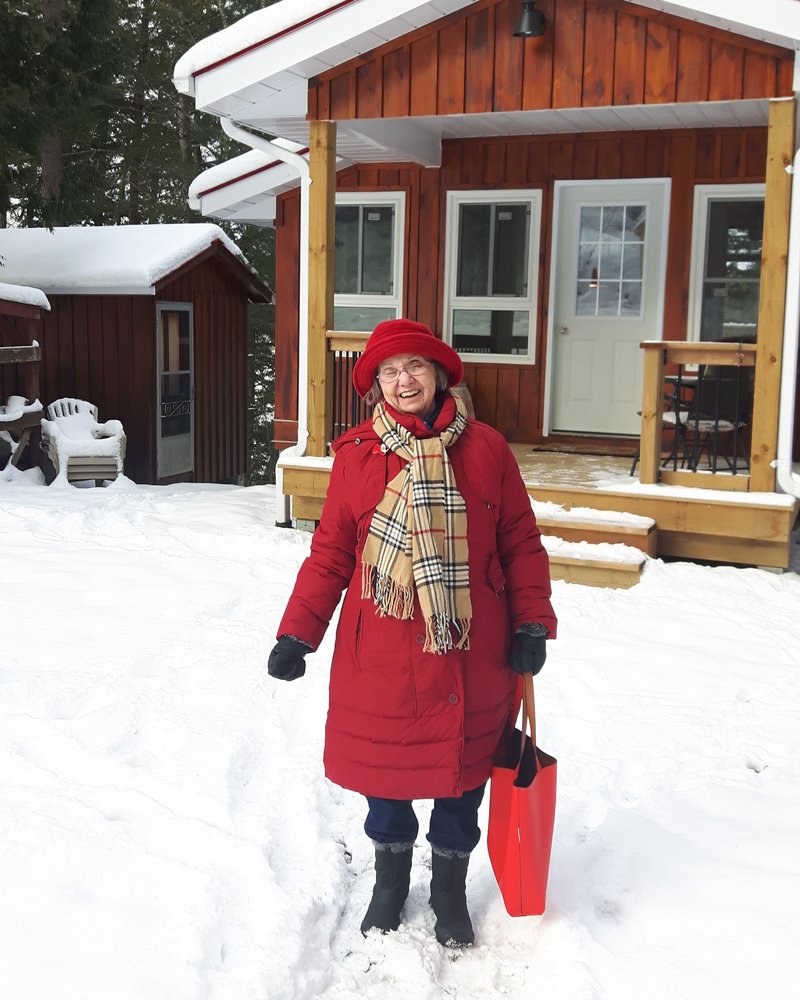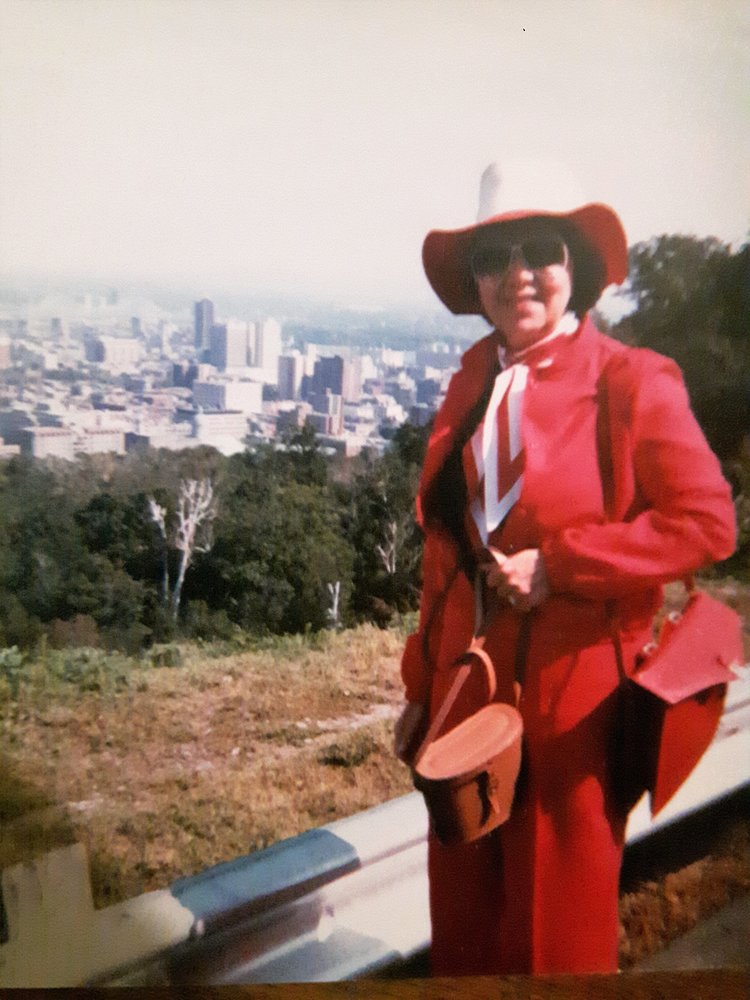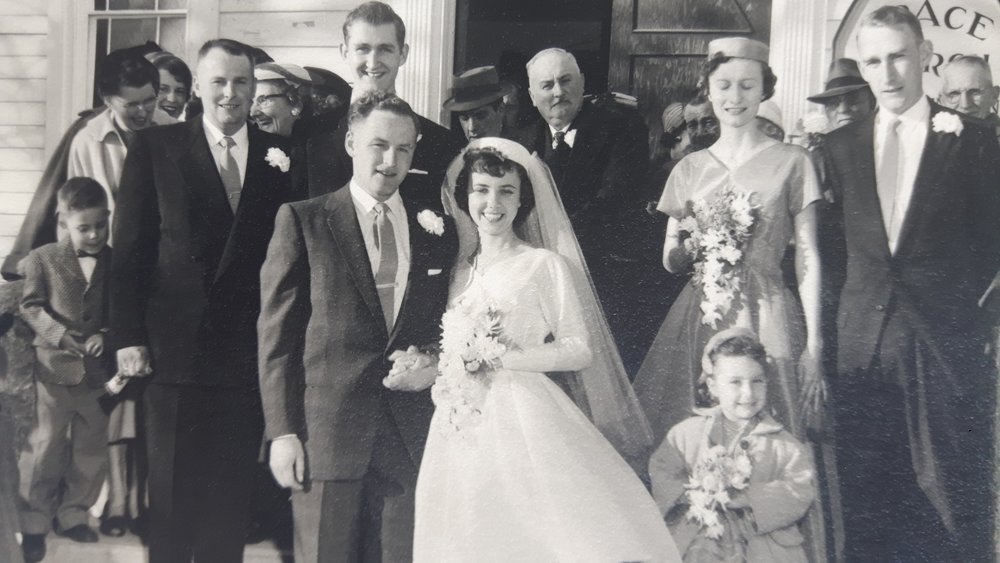 In Memory of
Geraldine Baker
1938 - 2019
Visitation
6:00 pm - 9:00 pm
Friday, January 11, 2019
Dixon - Garland Funeral Home
166 Main St. N.
Markham , Ontario, Canada
905-294-2030
Visitation
12:30 pm - 1:30 pm
Saturday, January 12, 2019
Dixon - Garland Funeral Home
166 Main St. N.
Markham , Ontario, Canada
905-294-2030
Funeral Service
1:30 pm
Saturday, January 12, 2019
Dixon - Garland Funeral Home
166 Main St. N.
Markham , Ontario, Canada
905-294-2030
Reception
Reception to follow Funeral Service
Interment
Interment to follow after reception
Obituary of Geraldine Baker
Geraldine 'Gerrie' Baker, 80, of Thunder Bay/Markham/Barrie, died on January 5, 2019 with her daughter and son-in-law by her side.
She was born to the late Margaret and Victor Bruce, May 8, 1938 in Fort William, Ontario. Gerrie moved south to Markham to attend Markham District High School and lived with her older sister Isabelle and her husband Lachlan Cattanach and their children. Isabelle and Lachlan were like second parents during Gerrie's teenage years and beyond, and she loved them dearly.
After graduating high school, she lived in Toronto and worked as an Executive Assistant at CP Rail. She also worked as a legal secretary, bookkeeper, volunteer and homemaker to her husband and love of her life, Clare Baker, and her two children, Patricia and Bill, and a slew of pets including pigeons, chickens, rabbits, birds, cats, fish, dogs and one spotted salamander.
Gerrie is also survived by her three grandchildren and others who loved her including many nieces and nephews, relatives and friends. She was predeceased by her loving husband in 2011 and beloved sister Wilma Liorentias (Victor) in 2012.
Gerrie was a fine artist who liked painting and photography, and she was proud to show others her paintings and other artwork in her home crafted by her father and older brother Ian (Catherine) Bruce of London, Ontario, and good friend from Markham, Pat Wheeler.
She loved the cottage that she and Clare built on Lake Kashagawigamog in Haliburton beside Clare's brother Bun and his wife Elaine's cottage. The Bakers often held neighbourhood corn roasts around the campfire after a day spent doing yard work, boating, swimming, waterskiing and barbecuing steaks together. In winter, Gerrie spent full days out snowmobiling with her family and their friends before groomed trails came along.
She enjoyed her other in-laws, Clare's brother George Anderson who always made her laugh, his wife Carol and their family, and her late parents-in-law Lloyd and Rose Baker. She was touched that Rose visited her every day of the four months that she was in hospital shortly after marrying Clare, and knew early on how she was loved by his entire family.
She loved gardening, reading, eating shrimp, shopping for fashionable clothes and hats, especially red ones, she was after all 'the red hat lady', and drinking coffee. The members of Gerrie's bridge club were like sisters to her and she loved them, too, and enjoyed their shopping trips to Buffalo (the poor border workers probably just waved their vehicles through when they saw the van tires lowered from the weight of the ladies' bargain finds).

Gerrie loved being with people more than anything and she was a sweet, kindhearted and strong woman who leaves behind beautiful memories. As her health declined, her smiles and actions echoed the sentiment of one of her favourite quotes: "If you gotta go through life, you might as well enjoy it."
If it wasn't for skilled doctors, nurses and caregivers, Gerrie would not have been able to live and enjoy a full, meaningful life. Dr. Low saved her life in her early twenties. Dr. Selucky saved her life on his operating table not once but twice. Dr. Boushey managed her care with excellence over the last several years. Family doctors, specialists and others rallied around Gerrie, such as the devoted nurses under Director of Wellness Jennifer McNeil's strong lead and the compassionate personal support workers who surrounded her in loving care and friendship in her final weeks spent at her home at Amica Barrie, Memory Care coordinated by caring Sonya Centeno. Your passion to help others is just as amazing as the medical miracle that Gerrie proved herself to be. Your devotion to healthcare brought us all so much joy in the life of Gerrie. We thank you!
In lieu of flowers, donations may be made to: Markham Stouffville Hospital, Royal Victoria Hospital, Crohn's and Colitis Canada, the Alzheimer Society of Canada, or simply by thanking a doctor or health care professional in any kind way that you see fit to honour Gerrie's memory.
Share Your Memory of
Geraldine