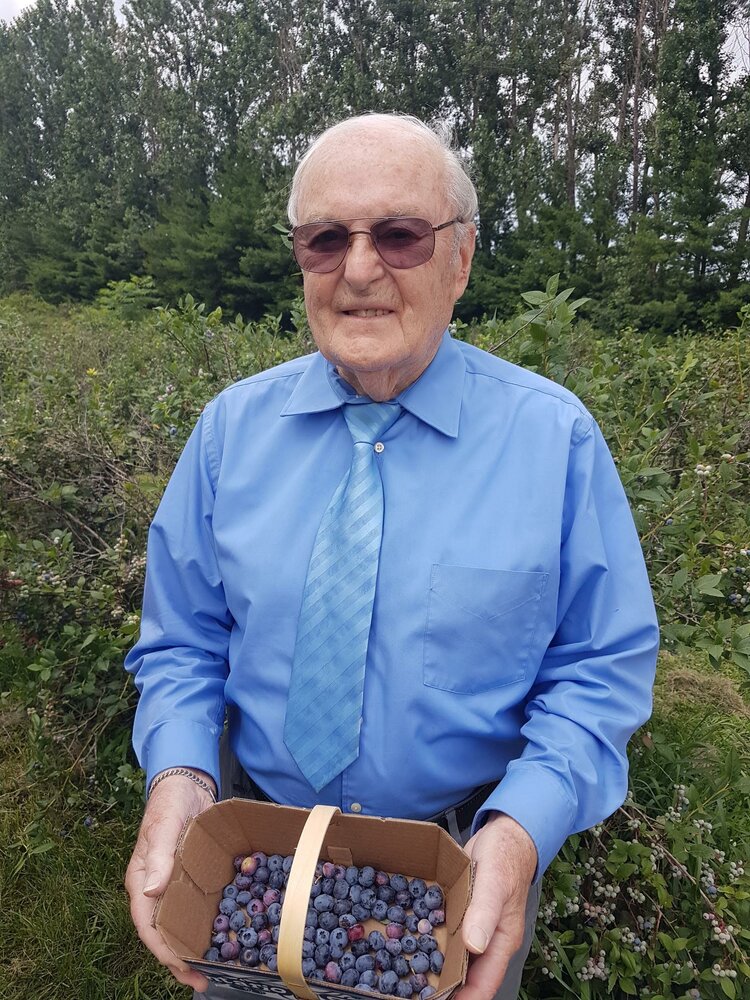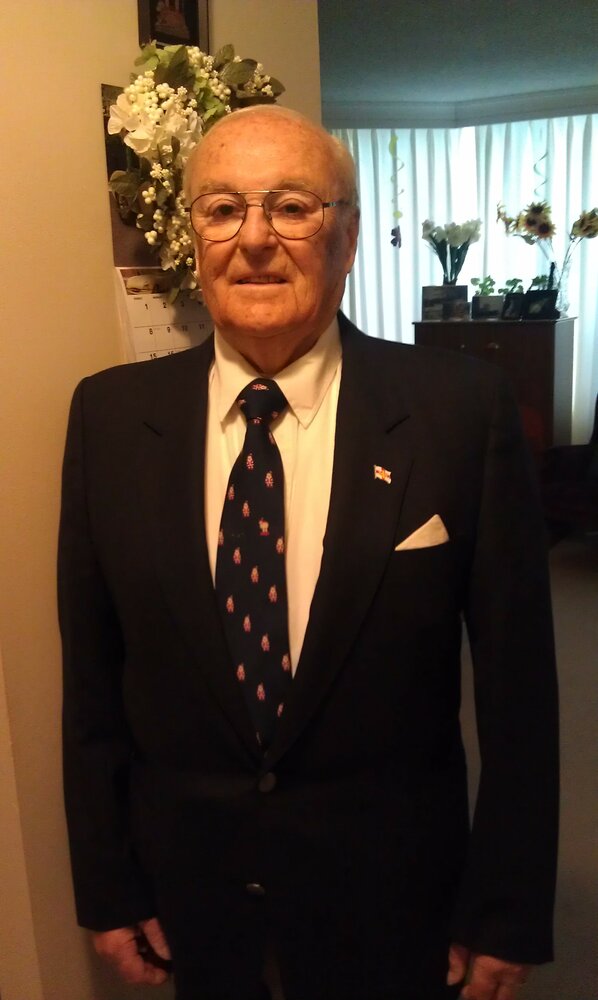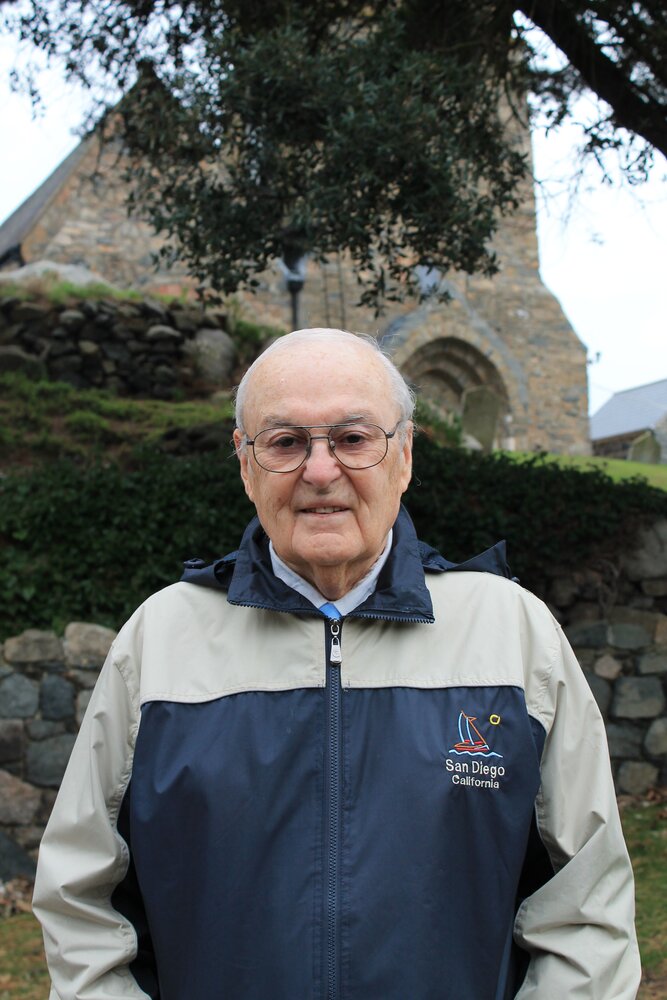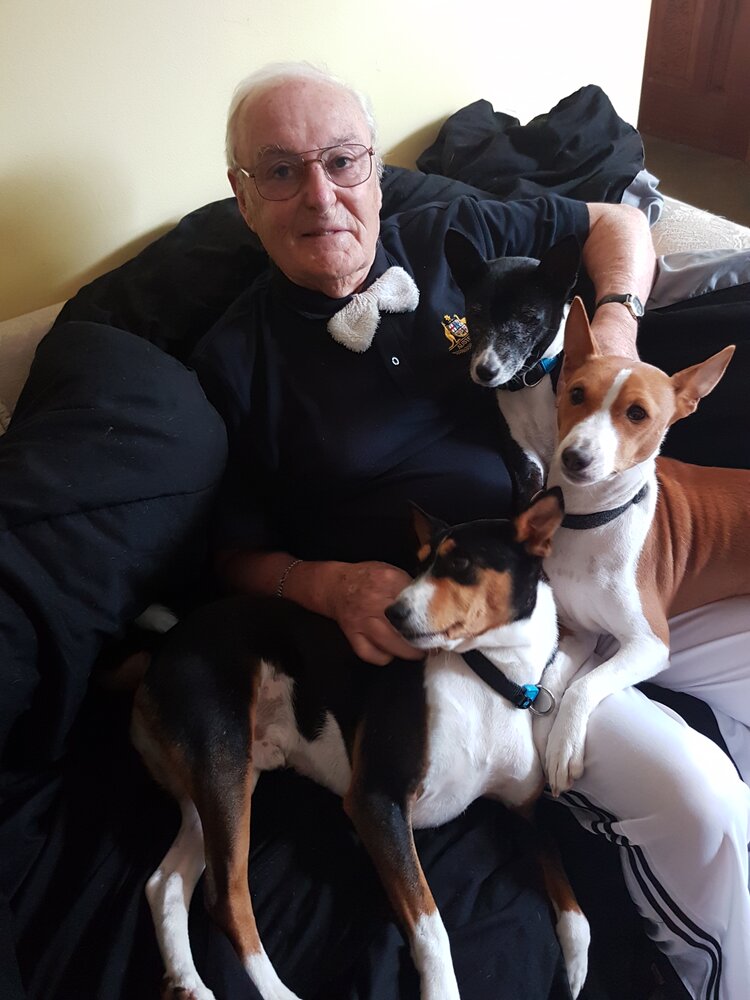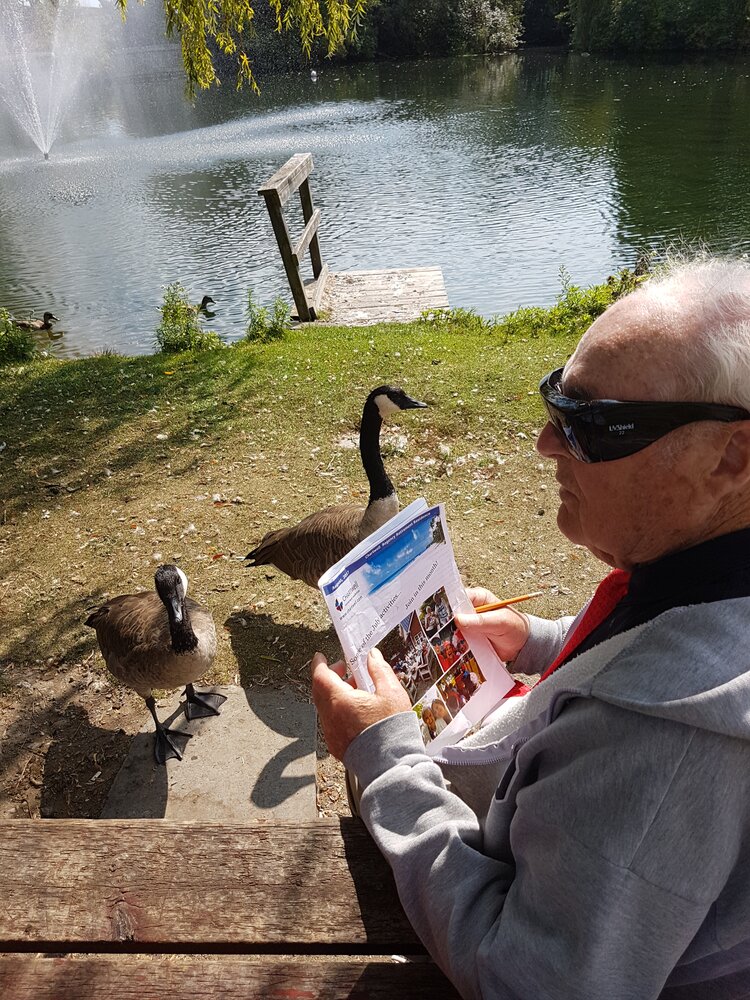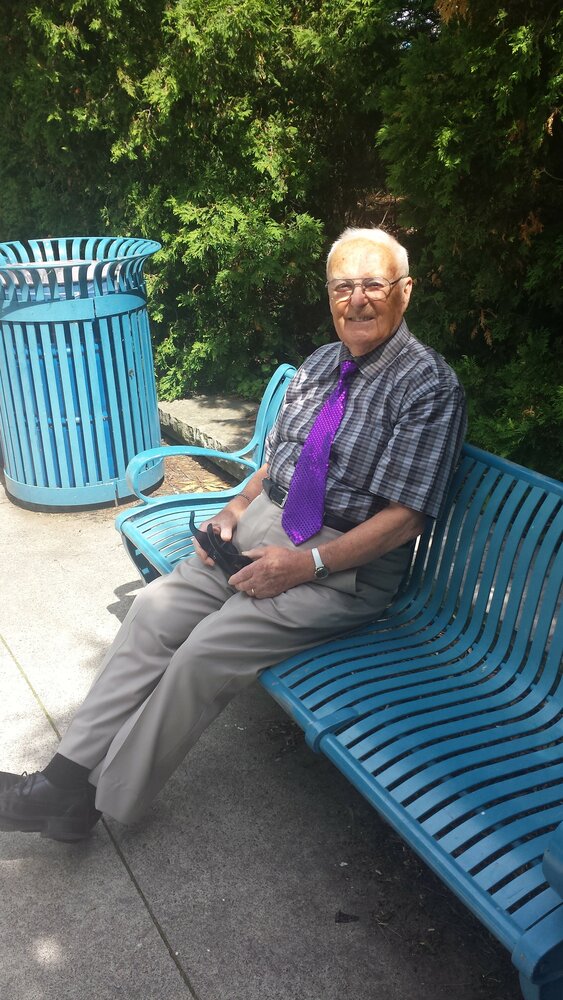 Obituary of Frank Edward Guillou
It is with great sadness we announce the passing of our father, Frank Edward Guillou, at Markham Stouffville Hospital on the morning of Sunday October 24, 2021, his 86th year. Frank is survived by his two sons Russell and Craig (James) and granddaughter Lindsay. He was predeceased by his beloved wife Joan Elizabeth, both his adored parents Vera and Basil, and his dear sister Veronica.
A private family service, per Frank's wishes was held to say our goodbyes prior to cremation, but with so many memories it's never a true farewell.
Frank and Joan were the best parents ever. Now they are both gone, but we have a lifetime of memories of us all together. They both worked so hard to be good providers and always were even during rough times. They specifically worked tirelessly to have our lakefront family cottage in the Kawartha's for their family to spend summers there, and as their perfect retirement residence, away from "the concrete jungle" as Joan often said. They would schedule their summer vacation time one after the other so that Russell and Craig would have the maximum amount of time at the cottage each summer. Earliest childhood memories for Russell and Craig were at the cottage where both learned to swim and waterski in the lake, boating, canoeing, sailing, windsurfing and had so many temporary weekend pet frogs, snakes, turtles, raccoons, squirrels, ducks, geese, well you get the idea. Frank spent many sun setting summer evenings out on Clear Lake and Stony Lake fishing with Russell and/or Craig (most were back in the days when fishing licenses didn't exist). Many, many fish caught, released and a few legal sized walleye that wound up on our dinner table. Ditto for several Lake Ontario salmon, rainbow trout from Eastern Ontario rivers and streams and others from salt water angling excursions in Florida, Barbados and all around his birthplace Guernsey, Channel Islands in the UK. And yes one cottage encounter with a rare muskellunge that was still under size to keep and was released. Frank and Craig would spend hours in the lake with masks and flippers turning stones on the lake bed, exposing crayfish to catch and hand feed smallmouth bass, attracted by the sounds of rock against rock, they would hover motionless awaiting a crayfish to dart away –many could even be petted or their bellies gently tickled. And yes Craig's forehead still bears the scar from an age 3 slip-on-a-wet-linoleum floor head first trip through a lower pane of glass in the cottage front French door; the first of 2 medical emergencies requiring Frank and Joan to rush to Peterborough hospital. The door and the replaced pain of glass are still there. Kids.
Born in Guernsey, Channel Islands, UK, Frank enjoyed playing soccer and was in the Boy's Brigade. Along with his sister, Veronica three years younger, they enjoyed life in Guernsey, with many childhood "mates" frequenting the gorgeous beaches, rich green meadows and farmland inhabited by world-famous Guernsey milking cows, trips to town to shop with Mom on the "high street" and, well, getting into some mischief too. World War 2 had a major impact as German forces occupied Guernsey for five years starting in 1940. Like all who did not evacuate, schooling was halted, civilian rights encumbered and in the final years of occupation, food shortages, malnourishment and greater levels of oppression prevailed. After the war ended, Frank studied carpentry (Frank's carpentry encyclopedias, printed in 1950, still reside with family) when Guernsey started to become a major grower and exporter of cut flowers and fruit and vegetables, most notable the Guernsey tomato, for the UK market. This agricultural industry growth required enormous volumes of greenhouses to be built, all with wood framing requiring carpenters, and glass. Frank's father Basil became an independent grower of tomatoes supplying the UK market, with his son Frank assisting the growing business.
Frank enjoyed and was very skilled in woodworking; there seemed to be nothing he couldn't build or fix around the cottage. Boat docks, boat racks for our canoes and small aluminum boats, boat ramps, driveway gates, an extension to the cottage which almost doubled its size, sun decks, a screened-in porch and on and on. And there were many truckloads of sand fill we all wheel barrowed in the 1970's to create lush front and back lawns and gardens beautifying the cottage surroundings. One dump truck got stuck and had to be pulled out by an even bigger truck. Not an easy day for Frank with 2 furious truck drivers.
In addition, Frank became skilled at fiberglass lamination working for years at Brunswick Corp. (yes, the bowling lane + pin manufacturing company) and DeMann making fiberglass canoes and building construction items. Both companies were located on the south side of Dundas Street, Mississauga, between Dixie Rd. and Tomken. Unrecognizable today. Most of Frank's working years were at Cooper Canada supervising plastic injection moulding departments manufacturing sporting goods protective equipment. Craig's first job was at Cooper, working evenings part time during high school. It was piece work with achievable bonuses and some weeks Craig's pay was greater than Frank's salary pay. Lots of NHL hockey players in the late 70's and early 80's were wearing equipment made by my Frank's department; that's how Frank met Ken Dryden, legendary Montreal Canadiens goaltender, who came on-site several times to inspect new special order goal pads.
In the early 2000's, Joan retired due to health problems after a long career in banking and Frank officially retired shortly thereafter to become a devoted caregiver to his wife. Frank lost his only sister in 1979, his father in 2004, wife Joan in 2006 and his mother in 2010. The start of the 21st century has, in particular, not been kind to our family. The loss of all immediate family in Guernsey was an extreme hardship for Frank. Since he and Joan immigrated to Canada in the late 1950's, weekly letter-writing to and from Guernsey was a staple in the household, but this stopped in 2010. Fifty years of weekly correspondence and connection to family, childhood and upbringing memories on the island had ended. Frank was devoted to his family in Canada and Guernsey, through and through.
Unfortunately due to unexpected and unanticipated health issues arising as they neared retirement age, Frank and Joan were never able to realize any of their cottage retirement plans together. But they will both be there together soon, their urns side by side, on the fireplace mantelpiece that Frank made.
In lieu of flowers, donations in Frank's name to his favorite charity the War Amps or Alzheimer Society are greatly appreciated.


Share Your Memory of
Frank