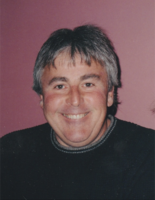 Robert "Bob" Stephen Vella
Bob Vella, 69 passed away peacefully on August 10th, 2022 at his home in Markham, Ontario with his beloved wife of 46 years by his side. He is survived by his wife, Bonnie Vella (McLachlan), his three daughters and their spouses, Lindsay Grosz (Vella), Morgan Grosz and their two daughters Langley & Taylor, Laura Riddell (Vella) & Daniel Riddell, Laine Taylor (Vella), Craig Taylor & baby Nolan, as well as Bob's younger brother and his spouse Bill Vella & Brenda Vella and his younger sister Susan Vella. He is pre-deceased by his father and mother, James & Lois Vella (Tawes) and his older brother John Vella.
The visitation and service will be held on Monday, August 15th, 2022 from 12 pm - 2 pm at Dixon-Garland Funeral Home, 166 Main Street North, Markham, ON, L3P 1Y3.
In Lieu of flowers, donations may be made to the Canadian Lung Association.