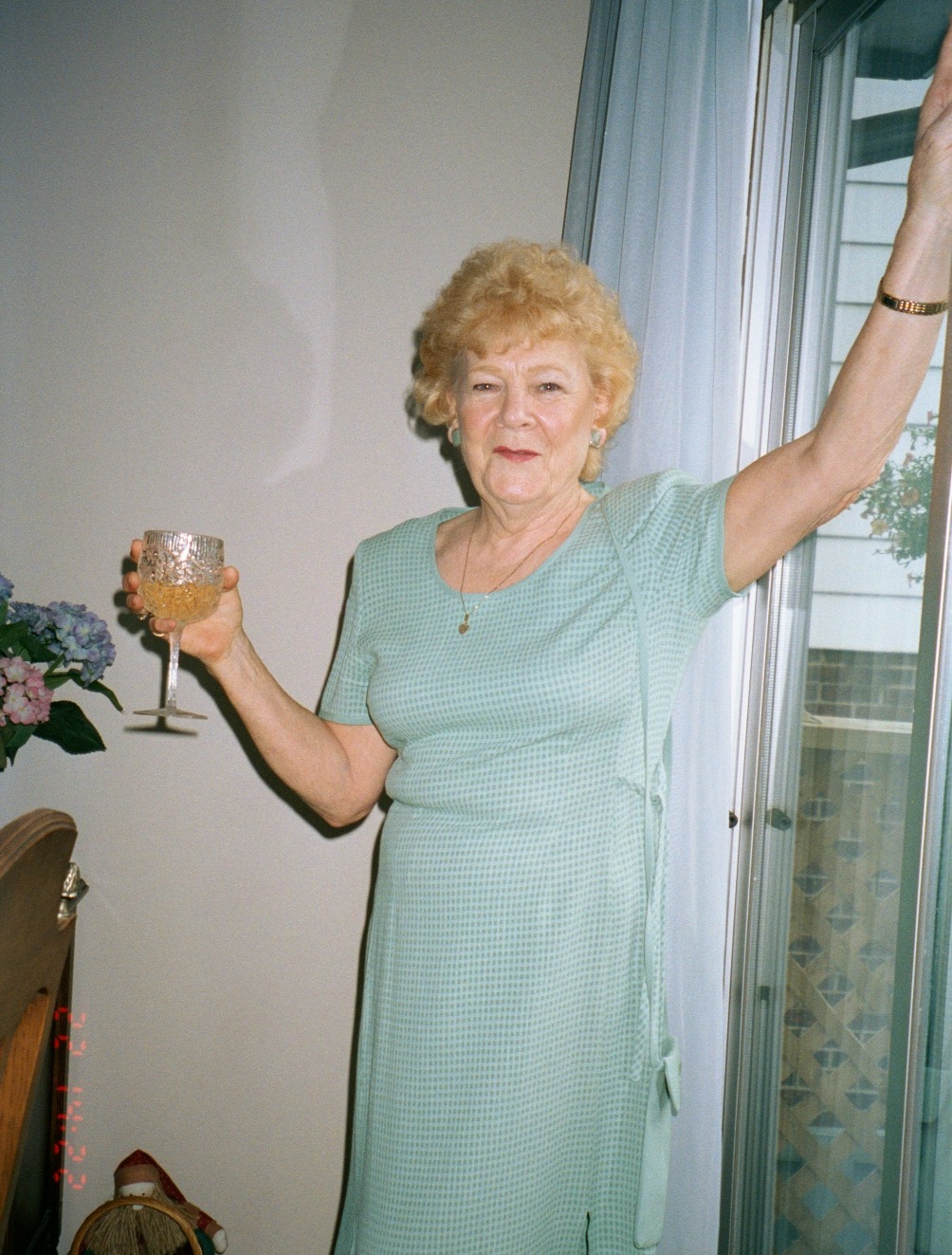 Joan Bauer

Following a lengthy battle with Alzheimer's, Joan Bauer (nee Burton) passed away in her sleep at Reachview in Uxbridge in her 91st year on July 12, 2022.
She will be lovingly remembered by her children Alison (Willie), Martin and Peter (Lisa). Grandmother to Joe, Ian, Alysha, PJ, Ryan, and Eddie. Great-grandmother to Owen, Piper, Everett and Annie, and John.
Survived by sister, Lauraine and sister in law Olga. Predeceased by brothers Teddy (Eileen) and Peter, father Frank Burton and mother Florence Torkildsen. Predeceased by husband Joseph. Survived by dear and lifelong friend, Inez Dobslaw and her cousin Evie, both of whom had had a piece of her heart.
Joan was born in Wellington, India on January 9, 1932 where her father was stationed in the British Indian Army. She was educated at Lawrence school in India/Thetford Grammar School Thetford Norfolk post 1947. She and her family lived in England for many years. Joan's hands were rarely still and she was a highly skilled crafter. She volunteered for decades at Union Villa, making crafts and raising money for them. She returned to the working world in her 70's at the Bombay Company when most people would have retired.
Joan loved playing scrabble daily and bridge with the ladies every week. The high point of her year was her annual visit back to Norfolk, England that she so loved, to be welcomed by her niece Jane and her children Mark, Tanya and Karl and grandchildren Ashley, Jade, Kelly, Daniel, Amy, and Josh. Peter (deceased) and Olga, and their children Philippa, James and Nick. Lauraine (David) and their girls, Rachel and Kate. And subsequently by their children, Lucy, Eddie, Noah, Raphy but unfortunately did not meet Indigo. She was so loved by all the family and anyone she met. She was the most caring and giving person.
Her most favorite role was being Nanny to her grandchildren and was the very best.
The family would like to give a special shout out to the wonderful, caring healthcare providers, team and family at Reachview.
Visitation will be held at Dixon-Garland Funeral Home on Main Street Markham on Sunday, July 17, 2022 from 1-3 until time of services in the chapel at 3:00pm.
Anyone who knew Joan, knows that she was most comfortable in her heels. Please honour her by wearing yours if you choose on this day.