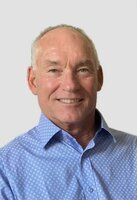 Jack Regan
It is with heavy hearts that the Regan family announces the passing of Jack. He passed away peacefully at home Monday June 27 after a 3 month battle with cancer.
Jack showed tremendous bravery, courage and optimism through a very hard fought battle. He never gave up, he never complained and he did things on his own terms.
When he passed he was surrounded by loved ones and listening to his favourite music.
He will be forever missed by his mother Helen, his siblings Karen (Mike), Charlie (Sharron) and his kids Lisa (Dave), Andrew (Mandy). He was the best "Bubba" to 4 grandchildren who are going to miss him immensely; Archer, Lily, Regan and Addison.
His spirit will live on always with his wife, best friend and high school sweetheart Cathi.
Jack was a smart, thoughtful, funny and generous man. He will be greatly missed by the Markham sporting community and fondly remembered by anyone who was fortunate enough to have met him.
The Regan family would like to express their gratitude to the Markham Stouffville hospital staff, especially Dr. Trinkaus, Dr. Patterson, Dr. Yuen and all the amazing nurses in the oncology department. The care he received was exceptional and he was always impressed by their level of knowledge and compassion.
You can leave online condolences and find donation information in lieu of flowers here.
There will be a celebration of life Thursday July 14, from 4-8pm at The Dutchess of Markham.