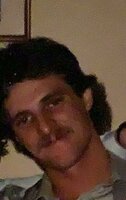 Ernest George Mitchell

We are sad to announce the sudden passing of Ernest George Mitchell. Beloved son of the late Ambrose Mitchell and Emily Haggett. Brother to Hettie, Sheila, Lloyd, Linda, Vivian, Elden, Derek, Barb, and Pleaman. Predeceased by siblings William, Joan, Gord, and Raymond. Uncle and friend to many. He will always be remembered by his love for sports, and the love for his family.

-


Visitation and Service - by reservation
Sunday January 30, 2022
3:00pm-4:00pm
Dixon-Garland Funeral Home
Reserve your attendance for the Visitation here
-

Funeral Livestream
You can access the recorded service by clicking here and following the prompt to enter your email address.
You will immediately be sent a direct link in your email inbox (please check spam/trash folders if the link is not in your inbox).
The link expires so we suggest signing in a few minutes before the service starts.