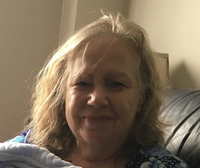 Doris Dolan
The living embodiment of a strong and stubborn Irishwoman, Doris wrestled for weeks in the hospital before ultimately succumbing to her hard fought battle.
Born in Dublin, Ireland, she immigrated to Canada alongside her husband Patrick Dolan in pursuit of the Canadian dream. Hardworking and tenacious, her and Pat started off with nearly nothing and worked hard to support their young family.
She is survived by her three children, John and his loving wife Josephine, Karen, and Stephanie. In keeping with her supportive nature, she also loved dearly her three grandchildren, Adam, Jennifer, and Leeann and her dog Lewie.
Doris also leaves behind her beloved siblings, Pat, Jimmy, Gerry, Eamonn, and Connie and will be joining her parents Jane and John Ross.
In her caring, compassionate, and outspoken manner, she was the bedrock of her family and will be sorely missed.
Due to Covid-19 restrictions, the Funeral Service is by invitation only.