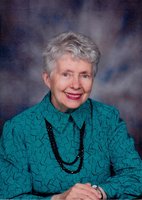 Stephanie Marie Pyle
Stephanie (Stevey) Marie Pyle (nee Mitchell)
1930 - 2020
Stephanie is survived by her husband of 66 years, Ralph, her children; Sheila (Grant), Judith (Mark), Sandra (George), Ross and her grandchildren - Michael, Jacqueline, Erin, Nicholas, Sarah and Elaina. Stephanie enjoyed a variety of crafts - sewing, knitting, baking and was an avid reader. She was a very competitive bridge player and enjoyed card games and puzzles. Stephanie was a long time member of the United Church Women's group in Markham and many a charity benefitted from her endless production of knitted mittens, baby hats and toques. Stephanie was predeceased by her brother Frank and her sisters Inez, Marion and May.
The family would like to extend a huge thank you to the staff of the Buttonville Area at the Woodhaven Long Term Care Residence for their care of Stephanie and also to Stephanie's private nurse, Linda Humphrey. We are forever indebted to Linda for her care and compassion and the numerous times she went out of her way to help our family.
Due to Covid restrictions, there will be no public visitation. A private family service will be held. The funeral will be web casted on Saturday, January 9 at 2:00p.m.
In lieu of flowers, donations may be made to:
Alzheimer Society of York Region
2 - 240 Edward Street
Aurora, ON
L4G 3S9
or
St. Andrew's United Church
32 Main Street N
Markham, ON
L3P 1X5
To View the Funeral Service Livestream Please Click the Link Below:
https://event.forgetmenotceremonies.com/ceremony?c=7d670239-5c5d-4e24-8b6f-f25d0dc3d40e