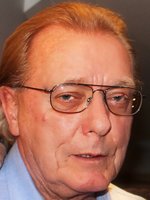 Thomas Oelsner
It is with a heavy heart that we announce the passing of our good friend, Thomas (Tom) Oelsner. Tom and his parents immigrated to Canada when he was 6. He went on and graduated from Guelph University and soon thereafter, joined the Canadian Armed Forces. After being honorably discharged, he went onto a lengthy and successful teaching career.
Tom will be remembered for his generosity and kind heart. He supplied all the tablets to the local public school library; he provided underprivileged children with warm winter clothing, and contributed towards Graduation expenses for a family in need.
His guidance, wisdom, salty sense of humor and contagious laugh will be truly missed.
Rest in peace dear friend.