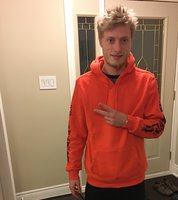 Alexander James Pope
On Tuesday May 7th, 2019, Alexander James Pope, in his 23rd year, died suddenly, succumbing to the mental health challenges that he had battled for the last few years. Alex was born in Markham on July 8, 1996, beloved son of Trevor and Caroline Pope, and brother to Emily. Much loved grandson of Diana and the late John Grassie, and Patricia and the late David Pope. Cherished nephew of Christine Pain, Jeff Pope, Valerie Linney, and Robert Pope. Godson to Sharon Crush, Christine Pain, Jeff Pope and Gareth Callaway. Remembered by many friends, cousins and other extended family.
Alex was an exceptionally bright student and had a passion for music, animals and nature. He also had an uncanny ability to remember trivia, and loved to do jigsaw puzzles. He is most fondly remembered for his fantastic smile and his ability to make others laugh (until they cried.)
In lieu of flowers the family asks that donations be made in memory of Alex to either CMHA, directed to Youth Mental Health Strategy and Support, or Markham Stouffville Hospital Foundation with Tribute Information named Alex Pope (funds will be directed to the Youth Mental Health Outpatient program).
There will be a visitation on Tuesday May 21st between 2-4 pm and 7-9 pm at Dixon-Garland Funeral Home in Markham. The funeral will be held at Grace Church in Markham on Wednesday May 22nd at 1:30 pm. All are welcome to the reception afterwards.